Okan Yalabık's haunting role as Pargalı İbrahim in the Muhteşem Yüzyıl (Magnificent Century) series has now come to the fore again with the series of Barbaros Hayreddin Sultanın Fermanı.
This season, the story of Barbaros Hayreddin Pasha, which proceeds with a different version over a new scenario, starring Tolgahan Sayışman, did not attract the attention of the audience enough.
Still, you will watch TRT1's efforts to keep it on the screen until the end of the season. There is also a surprise for the audience in the 13th episode of the Barbaros Hayreddin series. With the character of Pargalı İbrahim, Cansel Elçin joined the cast of the series.
While the information that TRT1 will make the final in the 20th episode, it was revealed that Cansel Elçin will mark the last episodes of the series with the role of Pargalı İbrahim.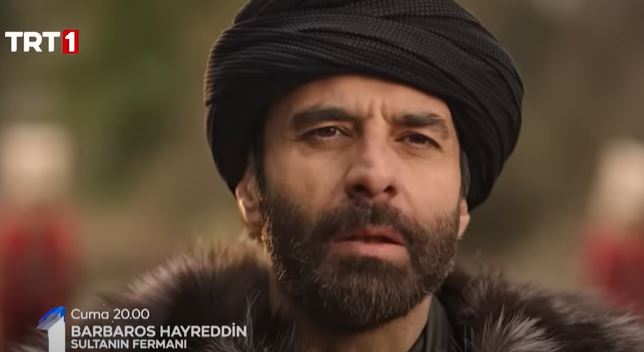 Many viewers experienced the great influence of the Pargalı İbrahim character in the Muhteşem Yüzyıl series. Okan Yalabik's unforgettable acting performance, this character points to one of the most important statesmen in the history of the Ottoman Empire.
During the reign of Suleiman I, described as Suleiman the Magnificent, Pargalı İbrahim served as the grand vizier between 27 June 1523 and 15 March 1536. Pargalı İbrahim, who played a very important role in political and military events, was strangled by 4 mute executioners by order of the sultan.
Cansel Elçin will take her place in 5 of the remaining 8 episodes of the series, which aired on Friday evenings.
It is certain that many viewers will make a comparison between Okan Yalabık and Cansel Elçin for the role of Pargalı İbrahim.