The love affair between actors in romantic comedy series has started to become normal. Last season, we saw this situation in Cemre Baysel and Aytaç Şaşmaz, as well as the love between Alp Navruz and Ayça Ayşin Turan. Both couples met on the set of the TV series and later bonded with each other with a love that continues to this day.
After making a great debut with the Baht Oyunu series last season, Cemre Baysel returned to the screen with a romantic comedy in the new season. The partner of the actress we watched in the TV series Senden Daha Güzel (More Beautiful than You) was Burak Çelik. Everyone was surprised to see Aslı Turanlı, who plays the character of Nazlı in the TV series Senden Daha Güzel, and Burak Çelik, who we watched as Emir, together.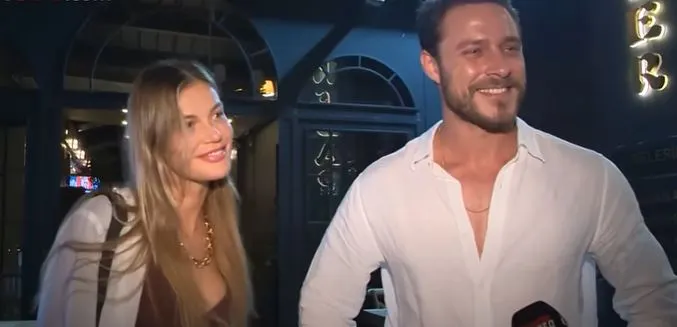 The two had met before, but when they reunited on set, they were very impressed with each other. Burak Çelik and Aslı Turanlı were seen having dinner together and did not hide their love.
Burak Çelik, while confirming the love claims, said that they knew each other before and everything was fine. The duo did not want to answer the reporters' questions, but did not try to hide the love either.
The tradition did not break with these two in the TV series Senden Daha Güzel. Romantic comedy series, in which many loves emerge, are very effective productions for young actors to meet each other and make millions accept themselves with their talents and make important decisions in their love lives.
Some allegations that Fox TV decided to make the finale in the 14th episode after the low ratings of the series Senden Daha Güzel were also reflected in the press. It is not known whether the allegations are true, but it seemed difficult for the series to continue on its way with low ratings, and a statement from Fox TV is expected.