Young actress Şifanur Gül has recently attracted attention and appeals to a large fan base on Netflix with her Terzi (Tailor) series. The actress, who also attracted attention this season with the television series Hayatımın Şansı (The Chance of My Life), has been making a rapid rise in her career for the last 2 years.
Şifanur Gül's Terzi series has started to be broadcast on Netflix and this project, in which Çağatay Ulusoy and Salih Bademci are also in the lead roles, will last for 3 seasons. In July, it was revealed that the second season of the Terzi series will be broadcast.
Şifanur Gül, who played the character of Esvet in the Terzi series, whose shooting for 3 seasons was completed in 2022, became the guest of the talk show of actor İbrahim Selim, who broadcasts on youtube with the contribution of his popularity.
Şifanur Gül said that it was terrible to watch her on the screen in this program and that hearing her voice from the outside caused her discomfort.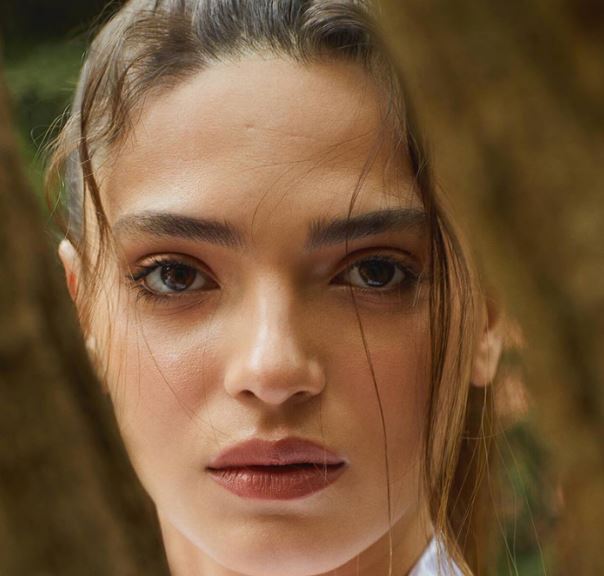 The actress had a hard time watching herself on the screen and conveyed what she went through with the following words: "I watch myself with a pillow or something. I close my eyes, I only hear the sound. I'm watching, I'm having a hard time. I judge too much. I'm watching with a very bad eye and you're assuming everyone is watching too. But I hope it passes. I always say, 'What have I done? It's terrible to hear your own voice from outside. Sometimes when I speak with the microphone, my own voice comes out. Something terrible."
İbrahim Selim also stated that he also experienced this situation, but after a while it disappeared and people got used to watching him and hearing his voice. İbrahim Selim said, "There is no passing. Nobody watches it like that, you learn it. I was really getting kraps in my stomach. Hearing my own voice from outside also caused stomach cramps, I got used to it later on," he said.