Kerem Bürsin's return to the screen with a TV series has stirred up the social media agenda in the past months and millions of fans enjoyed the opportunity to watch him again. The Ya Çok Seversen (If You Love) series, which stands out as the most ambitious project of Kanal D for the summer period, has been broadcast for 7 weeks. However, the success of the series in social media and in spreading abroad is somehow not reflected in the ratings determined by the TV series viewers in Turkey.
Because of this situation, Ya Çok Seversen series is actually always mentioned together with its troubles. While the ratings continue to be the determinant of everything, Kerem Bürsin's series did not become the immersive project of the summer period, despite the successes in other fields.
Kerem Bürsin, who had a very good partnership with Hafsanur Sancaktutan on the set, honored his friend with his words of praise. Kerem Bürsin, "Professionalism and talent. She's an extremely talented actress so it was luck for me. It's fun, working with such a talent," he said.
Expressing his satisfaction with his partner with these words, Kerem Bürsin maintains his stance of highlighting the names he works with, as always.
It would not be wrong to say that the Ya Çok Seversen series, which is broadcast in more than 20 countries, is the subject of hundreds of thousands of shares every week on social media and has become the social media star of the summer period.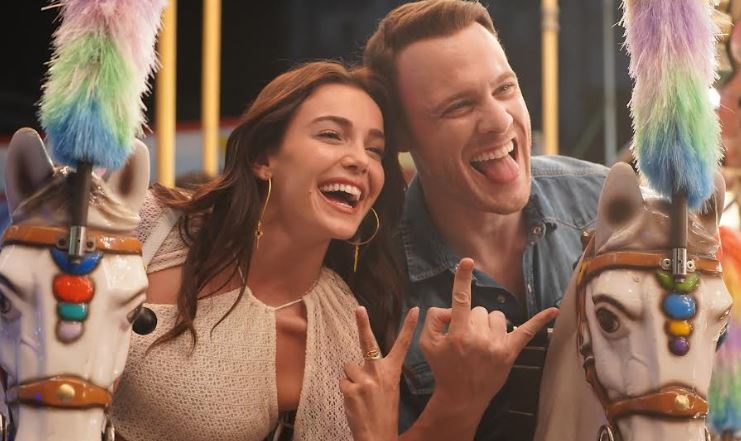 We can say that the characters Ateş and Leyla greatly affect the audience and the power of social media interaction continues every week with the support of this harmony.
Despite all these successful aspects, it is actually a great success that Ya Çok Seversen is being talked about so much, although it is actually no different from ordinary TV series with its double ratings.
It is not known how long Kanal D will continue the series, but it seems that the ratings will not allow this much.
However, it would not be wrong to say that all the promotional activities for the TV series Ya Çok Seversen have been very successful, the power of social media has been used very well, and the low ratings have been pushed into the background with its overseas sales.
Even if the TV series Ya Çok Seversen is not a very important project for Kerem Bürsin in his acting journey, we can say that it is meaningful in terms of showing how the interaction power that has been created so far can carry a project.