Kerem Bürsin, who gained a great reputation in Latin American countries, especially in Spain, after the TV series Sen Çal Kapımı (Love is in the Air) achieved great success in the world, accomplished a very interesting job in this country.
Kerem Bürsin took part as a famous name in the launch of a platform called Olyverse, which was founded by a Spanish entrepreneur in the new world universe Metaverse.
Kerem Bürsin also met with very famous names from Spain, including Alvaro Morte, who plays the character of "Professor" in the TV series La Casa De Papel, Spanish director Koldo Serra and actress Cayetana Guillen Cuervo.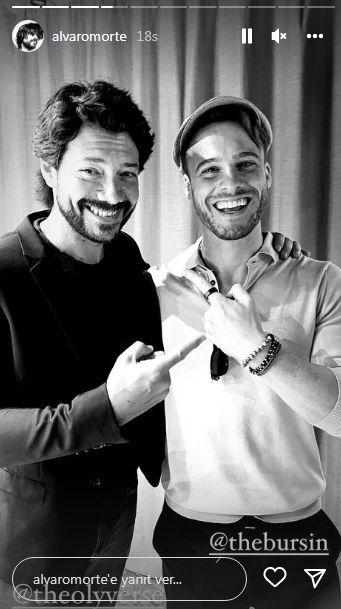 Photos from the launch were also shared on social media. Famous Spanish director Koldo Serra shared Kerem Bürsin's photo on his Instagram account and used the expressions "You are unique".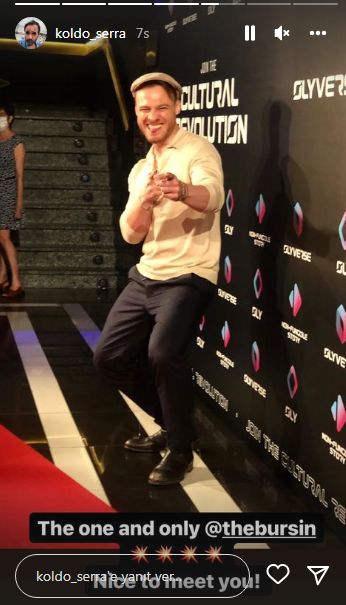 It is also said that Kerem Bürsin, who went to Spain frequently after gaining a great reputation in the country, is preparing to undertake great works.
The handsome actor recently attended the Malaga Film Festival held in Spain as the guest of honor and became a hot topic in the country.
The actor's departure to the country made a great impression. It was received so splendidly by its fans that it became news in the newspapers. Bürsin's fans applauded with the words "El Turco".
On the other hand, Spanish fans had a great aid campaign for Kerem Bürsin's birthday. In the campaign they launched in Darüşşafaka for his fans Kerem Bürsin, he collected more than 30 thousand liras in two months, providing the opportunity to read to children without a mother or father.