Disney Plus, which started broadcasting in 44 more countries like Turkey as of June 14, has also positioned our country as a production center. The process of spreading the TV series and cinema industry to the world, which is getting stronger in Turkey, will increase even more with the contribution of Disney Plus. After Netflix, another world giant that offers paid content to viewers is launching projects one after another in Turkey.
There was great interest in the opening night, as Disney Plus was in talks with many actors and bombarded new series. Among the attendees of the opening, especially the female actors were in the race for elegance. Melis Sezen also preferred a different style and low-cut outfits for such events, as she did before.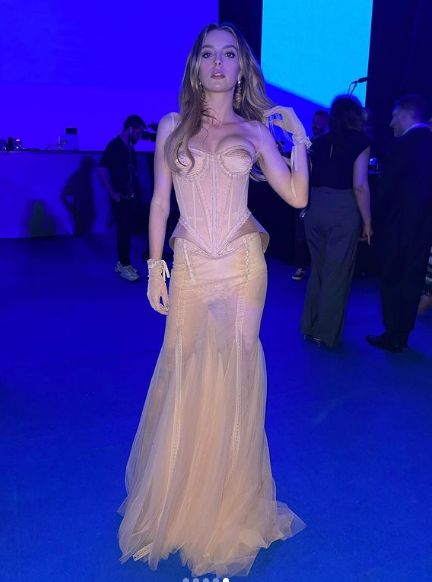 Melis Sezen, who managed to become the center of attention with her dress reflecting the mermaid air, was also very excited. The actress, who came to the fore with the successful Derin character in the TV series Sadakatsiz (Unfaithful), carried her popularity beyond the borders of the country with the effect of the series being broadcast abroad.
Specially prepared for the night, Melis Sezen said, "It is a special night for me, a night that I have been waiting for and excited for a long time. That's why I wanted an outfit that reflects me again. A little seasonal, a little like a mermaid," she said.
The actress was also criticized by some circles on social media with the clothes she wore before. When asked about this subject, Melis Sezen only stated that she dressed as her soul wanted.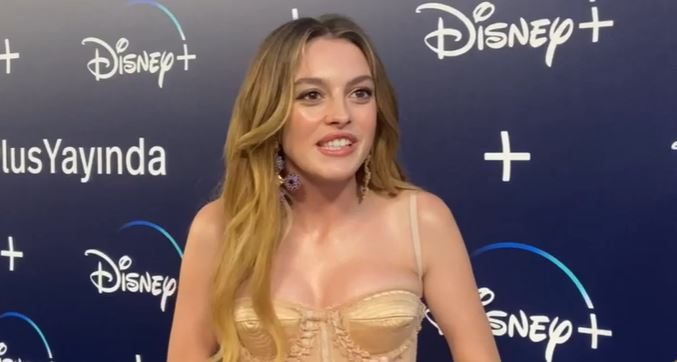 The project of Melis Sezen, who is among the names on the screen in Disney Plus, has also emerged. The actress, who will take a role in the TV series Nomen, will share the same set with two experienced names such as Halit Ergenç and Songül Öden.
Melis Sezen stated that she could not give much information about her new project and said, "We can't say anything right now, don't be surprised. There is something I am very excited about. I'm fidgeting, "she said.
It was understood that Melis Sezen did not plan a vacation for the Nomen series, and that the works will start soon.