Kıvanç Tatlıtuğ, who was in front of the camera for the Netflix movie with Beren Saat, said that he had a very good experience. Kıvanç Tatlıtuğ, who went to America for the film and gave photos with his partner in the Aşk-ı Memnu series on the streets of New York, Beren Saat, stated that they had good times.
Reminding that she was in front of the camera again after a long time for the movie Last For Istanbul, the actor said, "It was a great job, it's very comfortable to work with Beren. It went by like water, although it was a disadvantage of working abroad, it was great in general. I think it was a very good job," he said.
There were news that he would take the lead role in a new series called Aile, and the famous actor admitted that he had a series of projects. Kıvanç Tatlıtuğ said, "I never get involved in name matters. We have a series of projects at the moment, we are interested in it" and said that he did not know that his partner would be Özge Özpirinçci.
The two famous actors previously met in the TV series Yakamoz S-245, which was shot for Netflix, and now there will be an opportunity to watch these two on the screen again in a television series.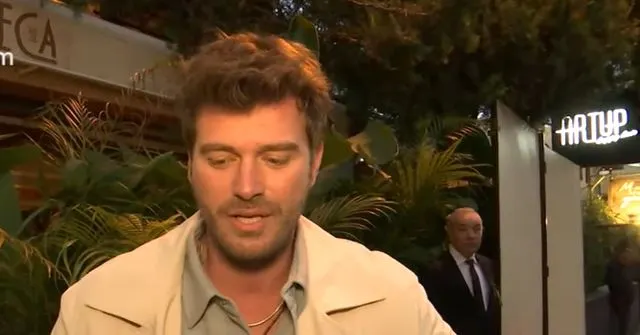 Kıvanç Tatlıtuğ, who has now become clear that he will take the lead role in the Aile (Family) series, also faced the question of why he did not want to take part in the Star TV series called Kral Kaybederse (If the King Loses).
The actor said, "We just finished Kral Kaybederse. Now I'm interested in another project, I even made a deal," and announced for the first time that Kral Kaybederse, he is no longer on the agenda, and that he has signed a deal for the Aile series.
Kıvanç Tatlıtuğ, who clearly stated that the issues such as the partner and the name of the series exceeded him, did not want to make a comment. Explaining that he has started preparations for the family series, the actor announced that shooting will begin soon.
Although Kıvanç Tatlıtuğ did not explain in detail why he left the Kral Kaybederse project, saying "It was technically necessary", the information received was that he gave up taking part in the project due to the delay in writing the script.