Producer Osman Sınav gave the passwords for the Yalnız Kurt series! Preparations are continuing for the new series of ATV named Yalnız Kurt… The series is expected to meet with the audience on the ATV screen soon. The series, which started shooting and the first trailer was published, has a political story.
The new series, which aims to bring a different perspective to the events in our country with the process that started with Turkey's entry into NATO in 1956, features important actors such as Hasan Denizyaran, Cihan Ünal, Damla Colbay, Kürşat Alnıaçık, Murat Han and Deniz Evin.
It is interpreted as an important development for the sector that a strong TV series story is coming from Osman Sınav, who previously took a place in the hearts of the audience with Kurtlar Vadisi and Sen Anlat Karadeniz TV series.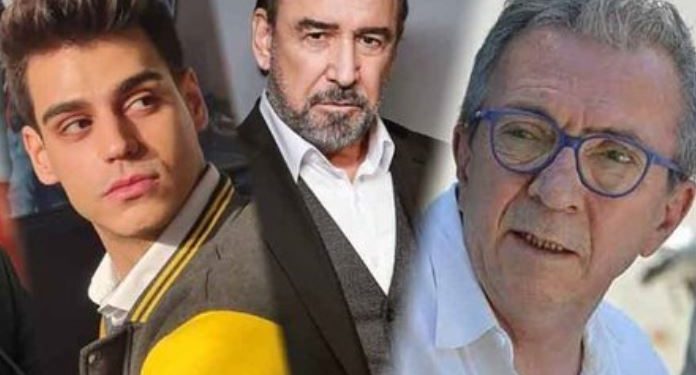 So what are the Yalnız Kurt's passwords? Sina Koloğlu, one of the writers of Milliyet, asked the producer Osman Sınav. Many details such as the murders committed in Turkey, the political conflicts and the backstage of the fight against terrorism will be included in the series.
Osman Sınav told the following details for the Yalnız Kurt series:
"I have only one sentence to all this. What has happened in my country since 1956, that is, since Turkey's entry into NATO, and why? Why can't Goliath and those around him be stopped? Turkey is stopped by betrayals on its way to full independence. Despite everything, this series is my search for the stance and character we need so that we can walk."
Let's see, what kind of results will the Yalnız Kurt series, which is expected to create many political debates, of Osman Sınav? We will continue to watch and give you the details.
YENİ DİZİ
Osman Sınav'dan
Yalnız Kurt
"Aslı kurttur, kurt yavrusu kurt olur"
Yakında atv'de!#YalnızKurt @atvcomtr pic.twitter.com/sJpR5DqfkE

— Yalnız Kurt (@yalnizkurtv) November 18, 2021