Uğur Güneş and Gülsim Ali İlhan managed to become a strong series couple in the Al Sancak series, which met with the audience on TRT1 screen. In the series, which impresses the audience with its story, Uğur Güneş, who impresses with his soldier character, encourages action-loving viewers to get on the screen. After her success in Gönül Dağı (Gönül Mountain), a drama series, Gülsim Ali İlhan now takes part in action-packed scenes with the character of an agent in the new series.
Participating in the launch of Tabii, TRT's new digital platform, the duo are pleased with the increase in digital platforms. The fact that digital TV series are far from long working conditions affects Uğur Güneş positively, like many actors. The actor said, "Very good for those who work at high tempo. We give up on long work scenes. I did not play in digital jobs a lot, I did not have the opportunity, but it is more convenient for us because of the working conditions."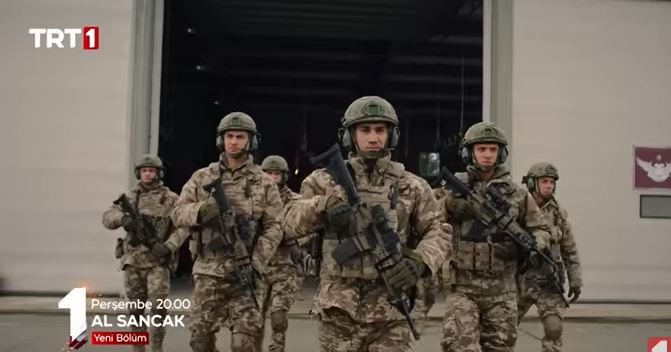 Gülsim Ali İlhan also expressed his pleasure to take part in a project on TRT. The actress explained that the new digital platform will also be a good process. Explaining that there are high-quality and well-studied projects and that they are eagerly waiting for these productions, İlhan said that there are some projects for the Tabii platform, but he cannot give details.
The famous actress said, "Actually, there is something about this place, but I don't want to say it. Maybe it could be, I won't say," she said. Of course, İlhan, who was wondering what kind of project she would take part in on her platform, added that she had a lot of information about the contents.
Born in 1993, İlhan was born in Bulgaria and became famous in Turkey after growing up in this country. The actress, who has been on the sets since 2012, attracted a lot of attention with the character of Aslıhan in the TV series Diriliş Ertuğrul.
The actress has also managed to become one of the most visible actors on the TRT1 screen for a long time with the TV series Payitaht Abdulhamid, Gönül Dağı and now Al Sancak.