[Nilperi Şahinkaya] Turkish beautiful actress!
21 March 2018 Wednesday, 15:48
[Nilperi Şahinkaya]
Birthdate: February 23, 1988 Height: 167 cm Eye Color: Hazel
Actress was born on February 23, 1988 in Senegal's capital city Dakar. Her father is a diplomat, her mother worked as an expert in the Ministry of Foreign Affairs. When she was a child she traveled to many countries and cities; she spent 3 years in Dusseldorf, 4 years in Paris and 4 years in Bern. 15-year-old returned to Turkey with her mother and father divorced her mother.
She started her education life in Paris and graduated from Charles de Gaulle elementary school in Paris in 1997. She completed her university at Bilkent University Music and Performing Arts Faculty in Ankara. She speaks German, French, Italian and English.
She was recognized with her series of films and plays.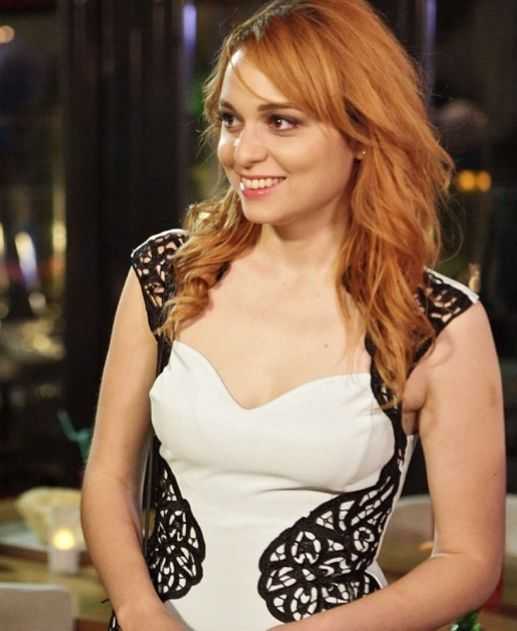 Notable Works 2009-2012 – Sea Star (Deniz Yildizi) (as Hande) 2010-2012 – Time Flies (Oyle bir Gecer Zaman ki) (as Mesude) 2013 – Lost (Kayip) (as Defne Sarman / Sedef) 2014-2015 Cherry Season (Kiraz Mevsimi) (as Seyma Cetin) 2016 – Lets Break Up (N'olur Ayrilalim) (as Temmuz) 2017 – Crazy Lover (Deli Ask) (as Melodi) (Movie) 2016-2017 – This City Will Come After You (Bu Sehir Arkandan Gelecek) (as Asli)
Nilperi Şahinkaya haberleri için tıklayınız
« previous news
next news »