The period series Destan (Epic), which was broadcast on ATV screens, was at the top when it first started the season, surprising everyone. The Destan series, which attracted great attention among the TV series broadcast on Tuesday evenings, also attracted great attention from the fans of Ebru Şahin, who became famous for Hercai.
Ebru Şahin, who plays the leading role with Edip Tepeli, received training before the series and during the shooting. Şahin, who learned war techniques and rode horses, won great acclaim for her role in the series Destan after difficult processes. The lead harmonies with Edip Tepeli were also appreciated by the audience.
The story of the Turks, reflecting the Central Asian adventure before they converted to Islam, managed to gather audiences with its different language. The Destan series, which did not leave the first place to anyone for a long time, started to regress in the ratings for a while.
It was particularly shocking for the series that Kanal D's Üç Kız Kardeş (Three Sisters) series, which came across it, rose at an unexpected speed and moved the Destan series to the 2nd place. In the following weeks, while the Üç Kız Kardeş series increased its ratings, Show TV's Baba (Father) series started to increase its rating, which it kept for a while.
The epic series had begun to struggle with the series that were broadcast on Tuesday evenings. With the last episode aired, it is seen that the loss of ratings has become even more evident.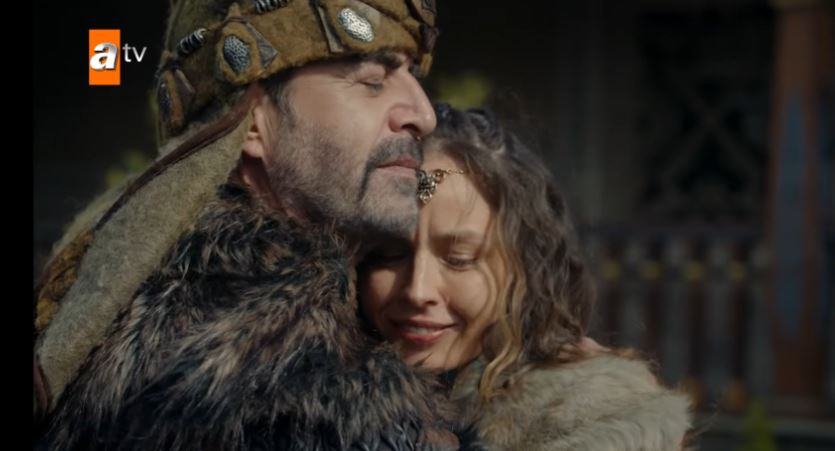 At the beginning of the season, no one expected the series, which made a very fast entry by attracting attention, to drop like this! So much so that with the episode that came to the screen this week, the summit is now a dream for the Destan series!
While it is observed that the TV series Baba is ahead of Destan in the AB and ABC1 categories after the Üç Kız Kardeş series, it is understood that it has suffered a serious damage from the decrease in ratings, especially due to the month of Ramadan.
The rate of decline of the ratings, which has been falling for weeks, is increasing! Seeing the second season is having a hard time with these ratings!
Although the last episode of the series achieved the third place in the Total category, it can no longer even achieve 6 levels in the ratings. The Destan series finished the day in seventh place in the AB, while it took the fifth place in ABC1.
The below-average ratings in the AB are better on ABC1, but it's clear that the show has lost a lot of viewers!
Despite everything, the rating of the series, which is expected to continue the second season, will determine the situation in the coming days.