Famous actress Demet Özdemir attracted attention with her drama performance in the TV series "Doğduğun Ev Kaderindir" last season. Right after the end of the series, the actress took the lead role with Şükrü Özyıldız in the movie Aşk Taktikleri.
The famous actress, who is currently evaluating project proposals, wants to return to the screens with an ambitious project, so she goes through them.
Demet Özdemir is a name that is constantly on the agenda not only with the productions she starred in, but also with her private life, her relationship with singer Oğuzhan Koç, her clothing and Instagram posts.
The actress, who likes to dress beautifully and stylishly, often shares her outfits with her followers on her Instagram account. The famous actress, who also trusts her physique, is generally appreciated for her outfit choices.
The famous star is sometimes the target of criticism arrows with the combinations she makes, no matter what she does. Demet Özdemir recently caught the eye of the tabloid press with her outfit in white. Demet Özdemir's dress selection did not go unnoticed by Hürriyet Newspaper writer Hande Can.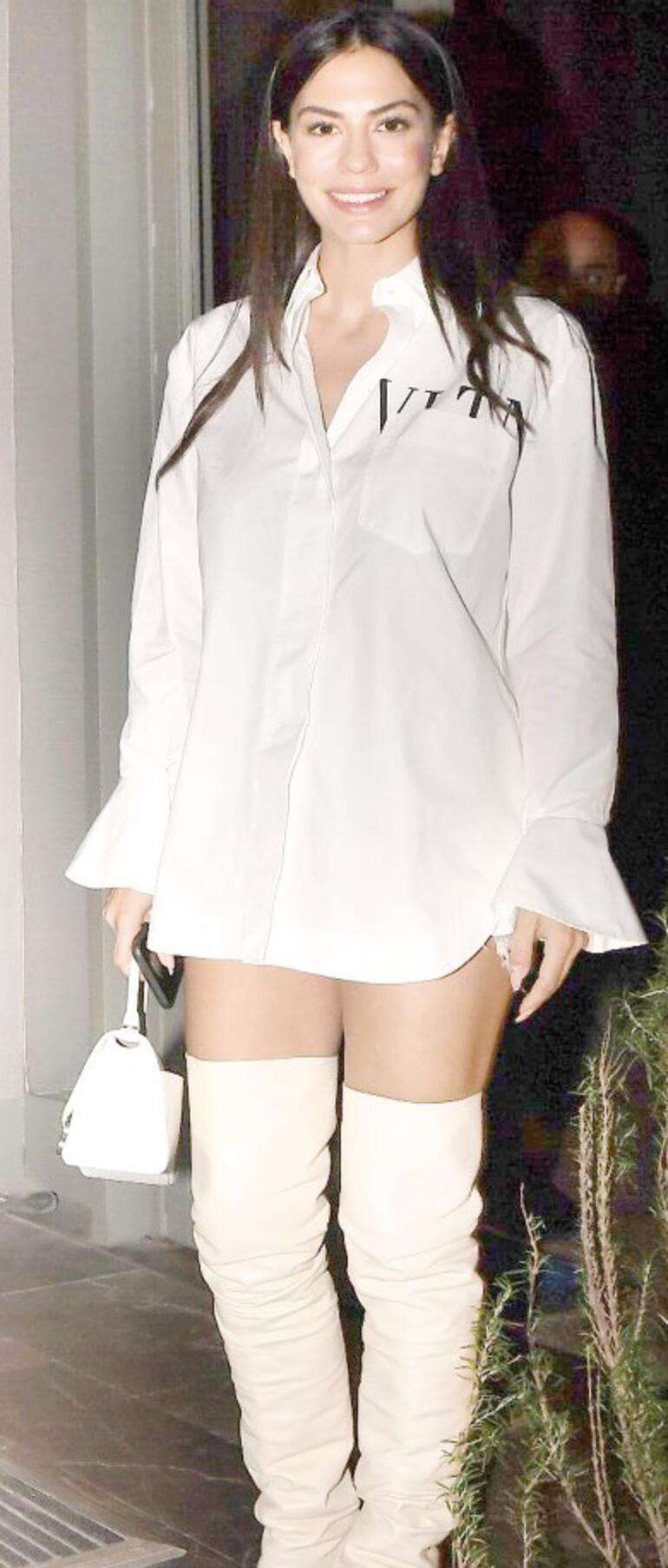 Hande Can criticizes Demet Özdemir's outfit choice. "Should every styling be adapted to daily life just because it looks good on size 32 models in fashion shoots?" Hande Can asked, slamming Demet Özdemir's choice of combination with these words;
"Isn't there anyone around you who says, 'Are you sure you want to go out like this?' when leaving the house? Even if you have shorts inside, is there any need to create the impression that you are wearing your boyfriend's shirt just because it is a Valentino? With a high boot like this? It doesn't seem chic at all, on the contrary, it was an extremely unfortunate image."