Actress Özge Gürel recently shot the TV series Hayaller ve Hayatlar (meaning: Dreams and Lives), which was acclaimed for its strong female characters, gripping story and rich cast for Bein Connect.
The beautiful actress has been with her colleague Serkan Çayoğlu, whom she met in the Kiraz Mevsimi (meaning: Cherry Season) series, since 2015. The famous couple will get married in the summer.
Özge Gürel, who gave an interview to Sinem Vural from Hürriyet Newspaper, made candid statements about her private life.
The actress said that they are preparing for a wedding that will not strain them as a couple; "We are not exaggerating… It is an intense process for both of us. I shot a movie at the same time as the series, it ended 2-3 days ago and we couldn't start the preparations.
We have no idea about it, but it only takes 3 minutes when we panic. Then we laugh, we are the important thing, at the end of the job we have fun anyway".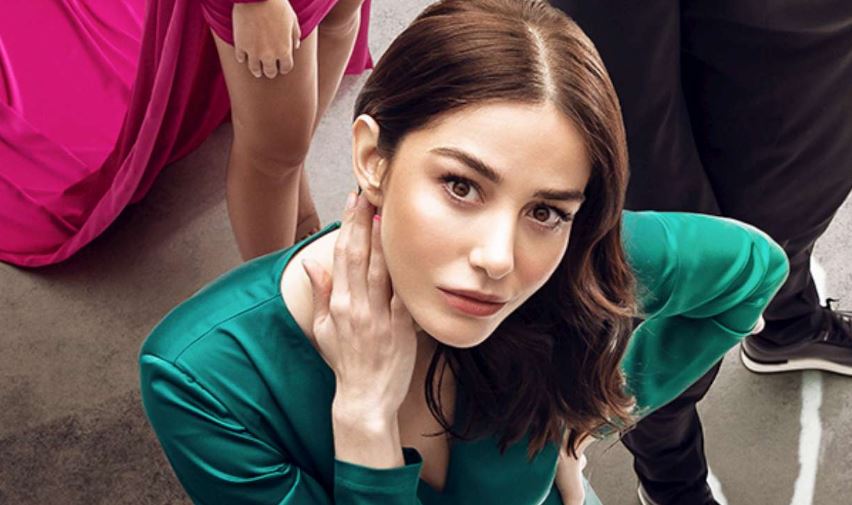 The beautiful actress said the following about the evil eye; "I believe in the evil eye, but believing that 'it is not worth it to us' makes me happier. Happiness is not something that can be hidden or that I want to hide, so is pain. Well, that's it. Life is always a surprise, if we're not happy together tomorrow, it's not because of the evil eye, it's because something's gone."
The actress, whose TV series are broadcast in many countries of the world, is also very happy to be known in the world.
Özge Gürel, who said that she was in a very interesting period for herself and that it both surprised and excited her, said, "The way what you do reaches so many people and makes me love myself is like a miracle. In a small town in Italy or on a street in Los Angeles, there are people who are happy to see you and hug you. This is one of the most motivating aspects of my job."