Özge Özacar, one of the remarkable names of recent years, is taking new steps in her career by taking part in new projects one after the other. Özge Özacar, who has increased her experience and exhibited her talents for subsequent projects, has recently appeared in the Fox TV series called Kefaret.
The actress, who gave life to the character of Meltem in the 35-episode Kefaret series, left behind a good period. Kefaret was a successful test for the actress, who learned a lot and enjoyed being on the same set with experienced names such as Nurgül Yeşilçay, Mert Fırat and Yurdaer Okur.
Together with its 35th episode, the Kefaret series on Thursday evening completed its screen life. Özge Özacar also said goodbye to the series with her sharing on her Instagram account and showed that she went to rest after a busy period with holiday poses.
Özge Özacar wrote in her farewell message to the series: "We got married, divorced, gave birth to a child, cheated on Meltem; We were deceived, we were kidnapped. We were scared, we cried, we laughed. We ended up in jail. Acting Meltem has been an unforgettable experience for me as a young actress. With @nurgulyesilcayy, the woman I've been watching with admiration for years, and whose love and support I've always loved from the first day to the last, and my dear @yurdaerokur, whom I act with a different excitement in each of our scenes; From here on, especially @mert_firat, whom I am very excited to act together on the theater stage one day; I would like to thank Ayşegül Cengiz, Hakan Yufkacıgil and @aladar.ayberk @klcmne and all my fellow actors."
Özge Özacar, who also thanked her teammates who supported her for 35 episodes in the series Kefaret, which started in October 2020 and ended in July 2021, wished all her friends well. After the farewell of the Meltem character to the screen, the actress went on vacation.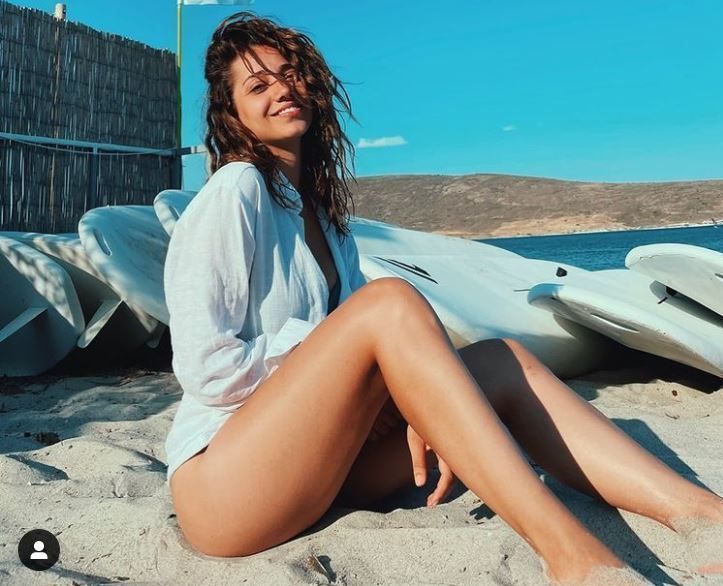 For Özge Özacar, who has been shuttled between two TV series sets for a while, as she also took part in the 10-episode Puhu TV series named Seyyar, a very busy period where she learned a lot has passed. It was also a matter of curiosity whether the actress's wish to act together in the theater, which she sent to Mert Fırat in her farewell message, would come true.