Kanal D's Üç Kız Kardeş (Three Sisters) series stood out as one of the most successful series of this season. The series, which attracted great attention with its strong story, left its mark on the Kanal D screen on Tuesday evenings.
Özgü Kaya, who gave life to the character of "Türkan" in the series, which made the season finale in the past days, had a jump in her career with this role.
Özgü Kaya, who has become the driving element of the story with the character she portrays, overshadowed the success of Özgü Kaya in her business life, the separation she experienced in her private life.
The actress, who has been in love with her colleague Burak Serdar Şanal for about 2 years, broke up with her lover. Two years ago, the famous couple, who started to fall in love after meeting on the set of the TV series Kimse Bilmez (Nobody Knows), parted ways.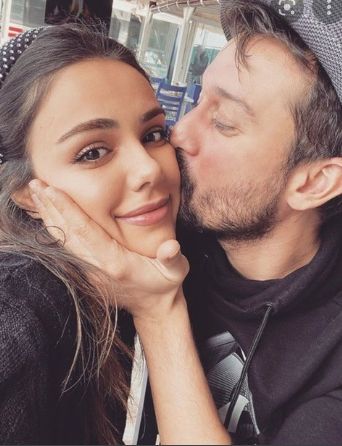 The first statement after the separation from the couple, who deleted the photos they took together on social media, came from Özgü Kaya.
The famous actress who answered the questions of the press members about the separation at an invitation she attended. Stating that they ended their relationship with Burak Serdar Şanal by talking in a friendly manner, she said, "There is absolutely no question of betrayal!"
The beautiful actress also stated that she does not want to talk about it more.
Özgü Kaya also asked questions about marriage in an interview she gave before; "I get goosebumps when I hear about 'marriage'. That's your job too. You ask about marriage to people who are in a relationship, but we are much younger and more at the beginning of the road. Neither me nor Serdar… Such a thing is never on our agenda. First we have to work. For marriage, first career, then marriage…" she replied.