Burçin Terzioğlu, who has been in the cinema industry since she was very young, is a name that has been followed with admiration in recent years with her TV series. The actress became famous especially after the series Poyraz Karayel, in which she starred with İlker Kaleli!
Burçin Terzioğlu last appeared on the screen in 2021 with Salih Bademci in the series Yalancı (Liars) in which she played the leading role. In this series, she gave life to a woman who was harassed but did not remember, and who realized that something was wrong and went after the incident. The series also attracted a lot of attention with some of its scenes. But 10 episodes remained on the screen!
The actress, who came to the fore with the news that she fell at home and injured her leg a while ago, renewed her image. Burçin Terzioğlu, who shortened the length of her long, well-groomed hair, shared her new image on her Instagram account and dropped the note "A new me".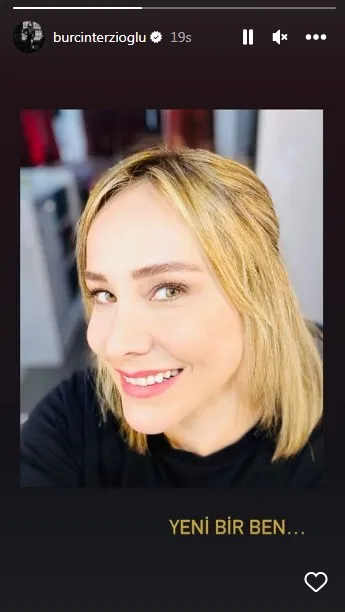 It was noted that the actress also changed her hair color. It was a matter of curiosity whether Burçin Terzioğlu made this change for her new role.
Burçin Terzioğlu, who has not been on the screen for a while and missed by her fans, used her new project selection for a digital series! The actress will play in a TV series called Sarmaşık Zamanı (Ivy Time)