Rental Love is a Turkish romantic comedy television series, starring Elçin Sangu, Barış Arduç, Salih Bademci, Sinem Öztürk, Nergis Kumbasar, and Levent Ülgen. It premiered on Star TV on June 19, 2015. The final episode aired on January 20, 2017.
Plot:-
A waitress named Defne Topal (Elçin Sangu) finds herself in a love game when she needs money to pay off her brother's debt. Defne looks after her grandmother, her young sister and her older brother, because her mother and father left her and her siblings. One day, a man named Ömer İplikçi (Barış Arduç) kisses her abruptly because he wants to save himself from a blind date which his aunt arranged for him. Unbeknownst to Defne and Ömer, Ömer's aunt Neriman (Nergis Kumbasar) saw the kiss.
After that, Neriman comes with an offer to Defne to marry and then leave the man she rented her for. Neriman is ready to give 400.000 liras, but Defne only takes the money she needed (200.000 liras) and accepts the offer to save her brother from the people he is indebted to. She starts as an assistant near Ömer İplikçi, unaware of the fact that he is the man who kissed her until she sees him on her first work day.She has 6 months to marry and then leave him.
Ömer İplikçi has a work obsession and is generally hard-to-please. But when Defne becomes his assistant, his life changes forever.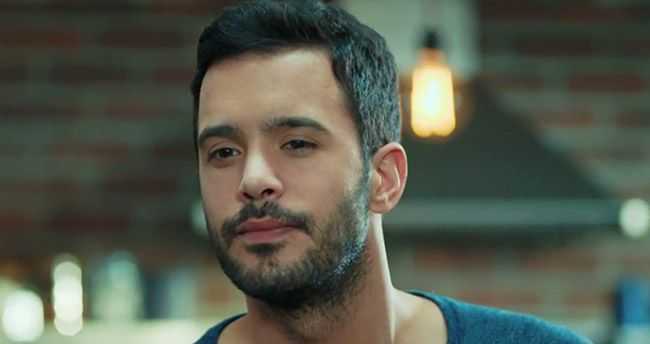 Barış Arduç:-
Barış Arduç is a Turkish television and film actor. He was born on 9 October 1987, in Switzerland, to a family of Albanian immigrants. At the age of 8, Barış Arduç moved to Turkey with his family.
Arduç completed his primary and secondary education in Turkey. In 1998, he finished first grade at a primary school in Sakarya. He was a student at the middle classes and began high school student in Bolu. Later, his family moved to Üsküdar, where he graduated from high school in 2005. He won an education grant and enrolled in Kayseri Erciyes University Sports Academy.
Starting in his childhood, he participated in various sports activities such as swimming, diving, football, basketball, handball, and kayaking. In May 2016, he started taking a boxing class at EFSANE boxing studio, and became an active member at BVJIN, a fight club. He also rides bicycles and motorcycles. In April 2016, he started learning how to sail. Since November 2016, he is active in practicing shooting. In May 2017, Baris received a Blue Belt in Brazilian jiu-jitsu.
He speaks three languages: Turkish, English, and Albanian.
In addition to being a two-time award winner at the Golden Butterfly TV Awards (2015 and 2016), he had the Sadri Family Theater and Cinema Awards. He has won "Best Actor" awards from many universities, as well as from educational and public institutions.
Since May 2016, he is also a Goodwill Ambassador for the Life Without Cancer Society of Turkey. In March 2017, he won the GQ Turkey award "Mostly Spoken Man of the year 2016".
Elçin Sangu:-
Elçin Sangu was born 13 August 1985, Izmir, Turkey. She is a Turkish actress and model. She graduated from Opera Department at Mersin University and took acting lessons at the Sahne Tozu Theatre. She is best known for her leading role Defne in the Star TV romantic comedy series Rental Love from June 2015 until its finale in January 2017.
For this work, she has received more than 10 awards, including three Golden Butterfly Awards. Sangu also appeared in the television series Time Flies (2011), Aşk Kaç Beden Giyer (2012–2013), A Love Story (2013–2014), Kurt Seyit and Şura (2014), and Sevdam Alabora (2015).
Sangu has a long-time relationship with Yunus Özdiken, who holds a job at a private firm outside the world of arts and entertainment.