Afra Saraçoğlu, the talented name of the young generation, accompanies the famous actress Nurgül Yeşilçay, who returned to the stage with DasDas's play Bir Barda Bir Gece after many years.
This week in Sahne Tozu Yutanlar, which is broadcast on Youtube and where the artists who share their excitement for the stage both ask each other what they are curious about and share the meaning of swallowing stage dust for them; The conversation between Nurgül Yeşilçay and Nagihan Gürkan, the director of the play Bir Barda Bir Gece, took place.
Nurgül Yeşilçay made the following statement about the play Bir Barda Bir Gece, which draws attention to femicides; "It was risky for us that a play dealing with femicide was not handled in such a harsh drama. Even recently, our audience came from the We Will Stop Femicide Platform. They said, 'There are very funny parts in the game, but we can't laugh because the subject is serious.'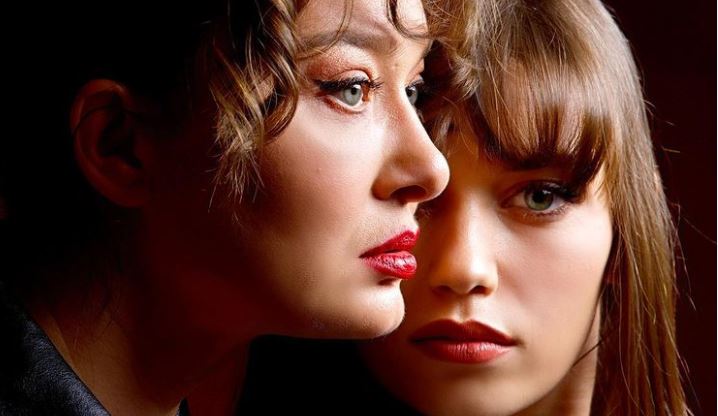 Indeed, the game is a very tense game, but since there is a game logic within the game, there are also comedy elements. We wanted to bring out those comedy elements. However, while doing this, we were worried about getting criticism from the audience saying, "Did you make a comedy about femicides?" But in the end, those were the places that gave the audience the most comfort. In this sense, I think a brave decision has been taken."
Yeşilçay, who said, "The most addicted films are actually independent films", explained the reason why she no longer makes independent films with the following words; While doing my job, I always consider the artistic side, I also paint, I also do digital art, I also made independent films, which we call art films.
It used to be more independent though. In other words, there should be big movie companies and they should support these projects so that they can be independent. Since there is no such thing, I no longer make independent films."
Nurgül Yeşilçay will share the lead role with master actress Emre Kincay in the TV series "Son Nefesime Kadar", which will be broadcast on Fox TV in the first days of the new year. Reading rehearsals for the series have begun.
You can watch the entire program of Sahne Tozu Yutanlar, with Nurgül Yeşilçay as a guest, below;