Rehearsals have started for the new season shows of Alice Musical, starring Serenay Sarıkaya. Alice Musical, which started before the pandemic and had to take a break during the pandemic period, met with the audience again last February.
There was no clear information about whether the musical, which attracted great attention, would continue in the new season. In fact, the information that the musical will no longer meet with the audience has been talked about frequently in recent months.
It was decided to continue the Alice Musical, which was also on the agenda to be published on a digital platform. This decision can be attributed to the continued interest of the audience in the musical.
The musical featuring Serenay Sarıkaya, Ezgi Mola, Enis Arıkan, Merve Dizdar, Şükrü Özyıldız and İbrahim Selim will meet with the audience very soon.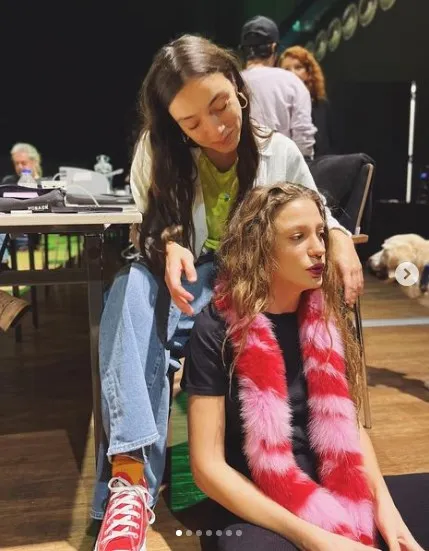 Sharing photos from the rehearsals, Serenay Sarıkaya posed with Merve Dizdar with the note, "They rehearsed for 6 hours… Memorization rehearsal/ Ukulele rehearsal/ Singing lesson/ Dance rehearsal/ We got together… We look forward to meeting you on our stage again…" note. Merve Dizdar under the post; "We're back home," she commented.
Announcing that she will be on the stage with the Alice Musical in the new season, the actress excited her fans once again.