Produced by Process Film and produced by İnci Gündoğdu and İsmail Gündoğdu, the new promotion of FOX's highly anticipated series Kader Bağları (Destiny Bonds) has been released. Series fans are eagerly waiting for the new project.
The release date and date are not yet known, but judging by the trailers released, Fox TV will introduce the project to the audience very soon.
Serkan Çayoğlu and Ayça Ayşin Turan have a very large fan base. The harmony and energy of the two young actors were also found very successful in the trailers. It is no surprise that the series, which has received strong support on social media, is one of the most talked about projects of the new season.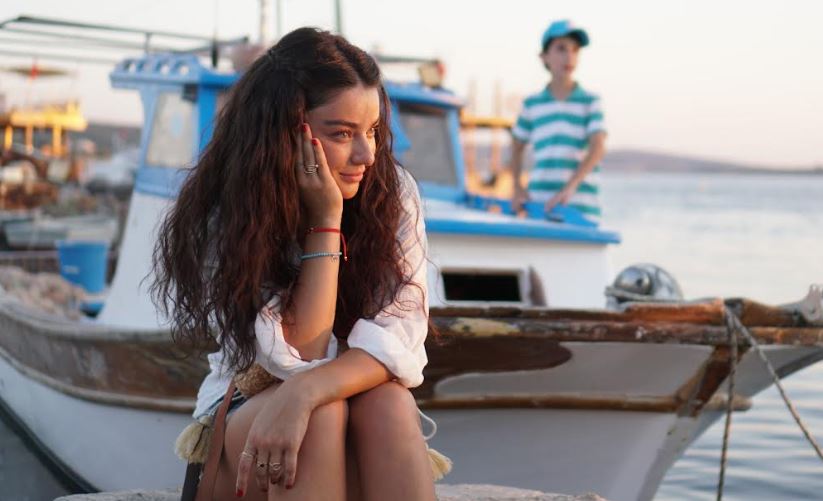 The Kader Bağları series, which will reveal the test of love and struggle in many countries of the world, especially for Serkan Çayoğlu fans, has been an exciting project. You can come across exciting posts from Çayoğlu's followers on social media.
So what kind of story awaits the audience? Here are some details… In the trailer where Sipahioğluları Mansion appears for the first time; There are important clues about the world of the series and the treatment of the class distinction between the servants and the landlords in the series.
The harmony of Serkan Çayoğlu and Ayça Ayşin Turan in the trailer, which is on the agenda in the social media, has already been talked about a lot and has already received full marks from the audience.
Kader Bağları, starring Ayça Ayşin Turan and Serkan Çayoğlu; The story of the passionate, crazy love of two young people whose paths intersect in a vineyard; It is about the test of love and struggle of Sevda (Ayça Ayşin Turan) and Kerem (Serkan Çayoğlu), people of two different worlds.
"Love is defeating fate." With the motto of the series, there are also successful actors such as Arzu Gamze Kılınç, Alptekin Serdengeçti, Nazlı Bulum, Sanem Babi, Mehmet Aykaç, Zeynep Köse, Tolga İskit, Aslı İçözü, Betül Çobanoğlu, Yusuf Akgün.
Kader Bağları, directed by Benal Tairi and written by Sema Ali Erol, will be on FOX very soon!