We are talking about Cansu Tuman, who stepped on the sets in 2015 by taking a role in the TV series Kiralık Aşk (Rent for Love). Cansu Tuman, who has become a popular actress with the character of Feride in the daily series Yemin (Oath), has important roles in her career.
The actress, who also attracted attention by playing the youth of the character of Arzu in the TV series Ufak Tefek Cinayetler (A Little Murders), also played the character of Merve in the TV series Öğretmen (Teacher). After 2 years of experience in the Yemin series on Kanal 7, Cansu Tuman first played the character of Aysu Hatun in the Alparslan Great Seljuk series, and then joined the Teşkilat (Organization) series on the TRT1 screen with the character of Celine.
Cansu Tuman's fans are also increasing rapidly, and they show that they are happy to see the actress in the action-packed Teşkilat series, with their posts on social media.
Cansu Tuman, who does not neglect to thank her fans at every opportunity, started to be interested in acting at a young age and finally realized her dream.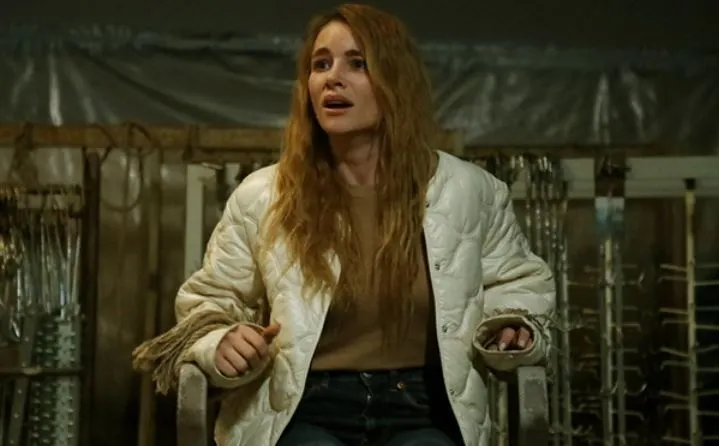 Cansu Tuman said, "When I was a kid, I used to go in front of the TV and say, 'I'm going to be an actor too'. I would make up scenarios for my family and friends and play and have a lot of fun", expressing her passion for the profession since the past.
It seems that Cansu Tuman's participation in the third season of The Teşkilat and taking part in the story with the character of Celine will be beneficial both in terms of being more popular and getting new offers from the producers.
The Teşkilat series is broadcast on TRT1 screen on Sunday evenings and appeals to a wide audience. With the story of Murat Yıldırım as the leading role, the Teşkilat series continues successfully in the third season.