Seray Kaya, who gained great popularity with the character of "Şirin" in the TV series Kadın (Woman), has been on the sets since 2012.
In the new season, the actress, who appeared on the screen with the TV series "Bir Küçük Gün Işığı" (A Little Sunshine), broadcast on ATV, also actively uses social media.
The beautiful actress, who often shares from the set and from her private life, celebrated her brother Serdar Eray Kaya's birthday in her latest post on her Instagram account.
Using emotional expressions in her congratulatory message, the actress said, "My other half, whom I am grateful for every moment, happy birthday to my brother. I love you so much" she wrote.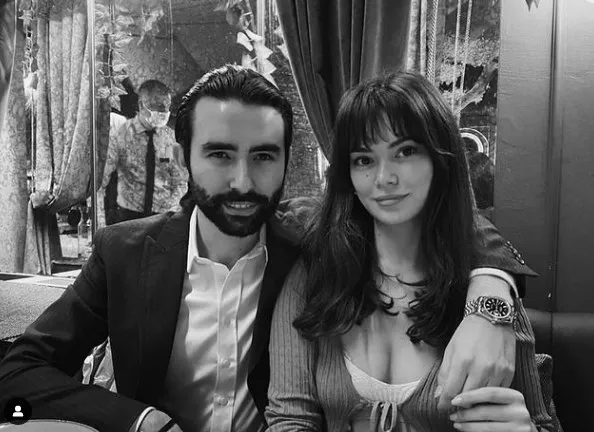 The famous actress was shaken by the death of her father Hasan Kaya at the beginning of 2019 and could not get over the psychological trauma she experienced for a long time.
After the death of her father, Seray Kaya's words against her brother, who is one of the names she clings to, also touched her fans.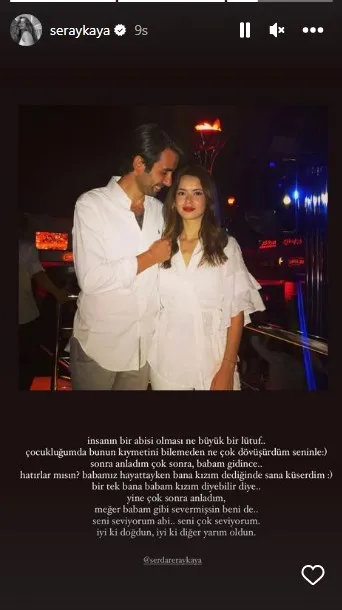 Seray Kaya said the following to her brother in her sharing; "What a blessing it is to have a brother. I used to fight you a lot in my childhood without knowing the value of it, then I realized much later when my father left. do you remember When our father was alive when he called me 'my daughter', I was offended by you, 'only my father can call me my daughter'. Again, I realized much later; It turns out that you loved me like my father. I love you bro. I love you so much, happy birthday, I'm glad you became my other half."