Son Yaz )Last Summer) series is the name of the series that made the finale last season but remained as a ukte among the viewers… Son Yaz, whose story is highly appreciated and admired by a wide audience with the effect of the harmony between the actors, was the result of Fox TV's falling ratings despite all objections. It was a project that he canceled at the beginning of the second season.
Son Yaz fans were most impressed by the aura created by Hafsanur Sancaktutan and Alperen Duymaz with the leading roles of Yağmur and Akgün. In addition to the successful performances of these two actors, the characters' imprint on the hearts of the audience made the Son Yaz series one of the unforgettable.
After Son Yaz, Hafsanur Sancaktutan fans experienced the excitement of being in the cast of Disney Plus's second domestic project, Dünyayla Benim Aramda (Between the World and Me).
The shooting of this series has been completed and it is expected to meet the audience soon. However, Hafsanur Sancaktutan fans are experiencing another excitement as the actress will be on the television screen again in the new season.
Hafsanur Sancaktutan, who has been revealed to be in the lead role in the domestic version of the US TV series Beverly Hills, will be back on television after a one-year hiatus.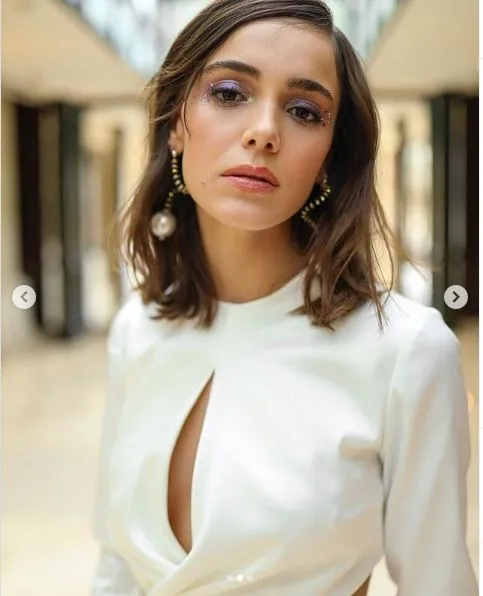 Hafsanur Sancaktutan, who starred in this important series with Mert Yazıcıoğlu and Aslıhan Malbora, is again eagerly awaited by her fans.
The preparations for the series, in which Damla Serim wrote the story and expected to start on the Fox TV screen in September or October, continue.
It is understood that Hafsanur Sancaktutan will start a good job with a good team, together with Mert Yazıcıoğlu, who has not been seen on the television screen for a while, as well as Aslıhan Malbora, who took part in the latest Üç Kuruş series and made a big debut.
On social media, fans of Hafsanur Sancaktutan continue to highlight the actress with their posts. Fans are both curious about the character of Sinem in the upcoming series Dünyayla Benim Aramda, and the Beverly Hills adaptation of the new season is experiencing the excitement of the new series.