Talented actor Salih Bademci, who made a name for himself with his performance in the Netflix TV series Club, went on vacation with his actor wife İmer Özgün and his little daughter.
The famous couple, who went to Ayvalık for a holiday, shared their holiday poses on social media. The photo that Salih Bademci posted on his Instagram account also has a very special meaning for the Bademci family.
Bedemci couple posed for their 2.5-year-old daughter, Iklim. Salih Bademci posted this photo frame on social media with the note "This is the first photo taken by our 2.5-year-old daughter".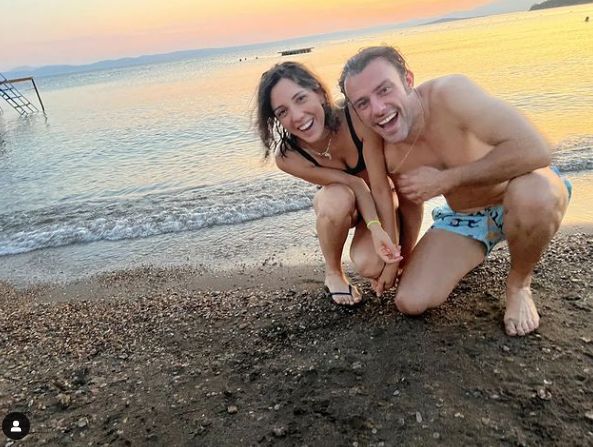 The joyous moods of the couple, who posed bent over to fit into the frame of little İklim, also enchanted their fans. The actor's post received a lot of likes and comments in a short time.
Famous actor Salih Bademci, who debuted in the İstanbullu Gelin (Bride of Istanbul) series and took part in three different projects last year, had a busy season. The actor, who also took part in the second season of the Club series, is getting tired on vacation with his wife İmer Özgün and his daughter.
After a successful season, the famous actor, who was awarded the Actor of the Year award by GQ magazine last year, won the hearts of everyone with the words he said to his wife İmer Özgün at the award ceremony. In Bademci's speech; "My classmate, my life partner, but most importantly, my friend. Really dude. The person I truly love. I would like to thank my human wife İmer Özgün, whose profession I admire very much.