Özgü Kaya, the lead actress of the series Üç Kız Kardeş (Three Sisters), which started on Kanal D in February and affected millions of viewers in a short time, was also highly appreciated. The young actress, who plays the character of Türkan and has a very successful rapport with Berker Güven, whom we watch as Somer, is currently resting.
Before the second season shoots of the Üç Kız Kardeş series, the actress evaluates the summer period by taking a vacation and storing energy, and continues to maintain her form by doing sports. The actress gave the good news to her fans, who were waiting eagerly, saying, "We are in the middle of the season, we will start shooting soon."
Üç Kız Kardeş, which attracted great attention in the first season, is expected to get much more successful results in the second season. Adapted from İclal Aydın's novel of the same name, Üç Kız Kardeş was shot in Ayvalık. During the winter period, the team experienced great difficulties in Ayvalık due to the weather conditions. However, the warmth of the story and the well-knit team made it easy to tackle such side issues.
The second season of the Üç Kız Kardeş series is expected to make a much more effective debut than the first season. Üç Kız Kardeş, which seems to be the project that Özgü Kaya made the best debut in her career, became a project that attracted great attention not only in our country but also abroad.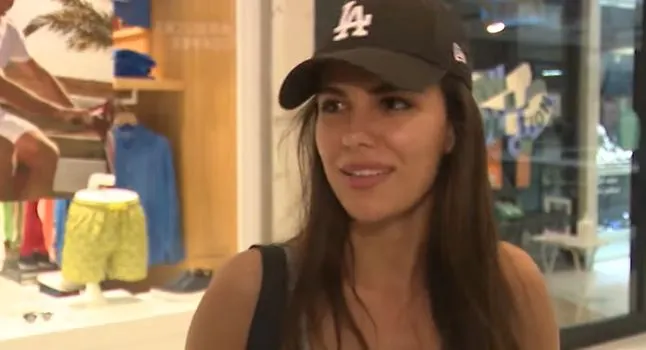 With her rise in this project, the actress also attracted the attention of the producers and received new project offers. Özgü Kaya said, "Very good things have come. But because we worked so hard, I needed some rest. I wanted to spend a quiet holiday season with my family and friends, as I will be in a busy pace again," she said, adding that she did not accept the offers.
Expressing that she is working with her acting coach and that she is satisfied with where she is in her career, the actress stated that she will continue to be in front of the audience with better works.
Özgü Kaya stated that they did not break with each other during the summer with Almila Ada and Melisa Berberoğlu, whom we watched as sisters in the series, and that they would meet each other again on the set after a very short time.
Expressing that they will meet in Ayvalık soon for the second season shooting, Özgü Kaya also faced questions about her separation with Burak Serdar Şanal.
Expressing that a good relationship has ended and that she is alone now, the actress said that she is focusing on her work. The actress, who does not want to talk about her private life, added that everything is fine in her life and that she does not have a new relationship.