Two popular young names on the screens became partners in the TV series Gizli Saklı (Secret Hidden), which Fox TV brought to the screens in the summer season. The series, which brought together Sinem Ünsal and Halit Özgür Sarı, started with great expectations.
The fact that it had a different side from the usual romantic comedies in the summer season also carried the possibility that the production would be watched more. The Gizli Saklı series, in which the events of the two secret agents are told in a funny way, unfortunately did not receive the expected attention and made its finale in the past weeks!
After the final news of the series, a claim that created a bombshell effect was made in the tabloid press about the partners of the Gizli Saklı series.
According to the news in Posta Newspaper, the love of the TV series came true. The beautiful actress Sinem Ünsal fell in love with her co-star Halit Özgür Sarı in the TV series Gizli Saklı.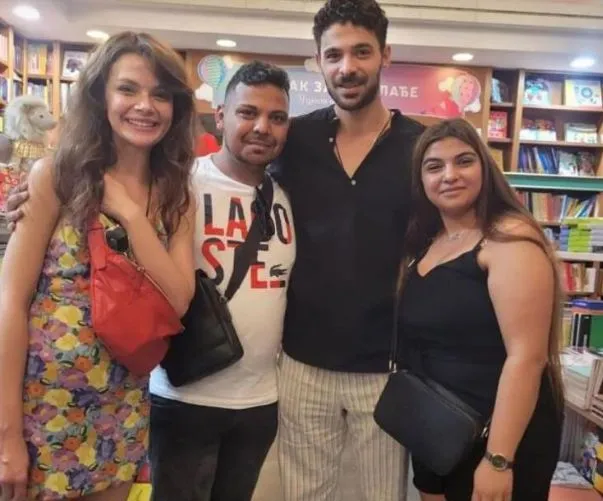 The couple, who kept their relationship in secrecy, went to Belgrade for a vacation. Sinem Ünsal and her co-star Halit Özgür Sarı, who broke up with her lover of 4-years actress Kıvanç Kılınç last month, went to Belgrade with the finale of the series. According to the newspaper's report, the couple's relationship was documented with a photo they took with their fans.
Sinem Ünsal also attracted attention with her farewell sharing after the series Gizli Saklı. The actress used the following expressions in her farewell post on social media;
"You came to the most beautiful corner of my hidden heart, you settled down by gliding, I'm glad you touched my life. Our story, the heroes of our story, the witnesses of our story; My heart is overflowing thanks to you. A thousand thanks to everyone who contributed and to you who witnessed this journey. Haa too; I love you very much, Naz."