Neslihan Atagül fans are particularly excited these days. Because the successful actress, who has been away from the screens since Sefirin Kızı (The Ambrassador's Daughter), will meet her fans very soon. Along with her partner in Fatih Harbiye and her real-life husband Kadir Doğulu.
Neslihan Atagül and Kadir Doğulu are reuniting with the series Gecenin Ucunda (At the End of the Night), which will be broadcast on Kanal D, nine years after their beloved Fatih Harbiye TV series. The expected news came at last from the series, which started working long ago. The team started shooting for the series that will meet with the audience next season.
Neslihan Atagül last appeared on the screen two years ago with the TV series Sefirin Kızı. However, she had to leave the series when she got sick in the following episodes. After taking a break from the sets for a long time, Atagül went back to the camera for the movie Ah Belinda a few months ago.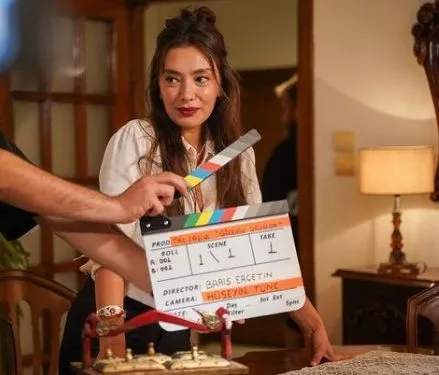 Kadir Doğulu also came to the screen with the series Aşkın Tarifi, which was broadcast on Kanal D last summer. However, as the ratings of the series were very low, its life was short-lived. Kadir Doğulu is in front of the camera for the first time after the end of Askin Tarifi for the Gecenin Ucunda.
In Gecenin Ucunda, Neslihan Atagül gives life to the character of Macine. The love story that starts with the troubled life of Macide with her daughter and the loss of faith in love, and the appearance of Kazım in front of him, is told in the series. Kadir Doğulu gives life to the character of Kazım.
Master actress Zuhal Olcay will play Macide's mother in the TV series Gecenin Ucunda, produced by Neslihan Atagül and Kadir Doğulu at the same time. Successful names such as Tuba Ünsal, Bestemsu Özdemir, Ebru Aykaç, Bertan Asslani, Levent Özdilek, Şencan Güleryüz, Gonca Aykut also take part in the series.