Show TV screen aired on Tuesday evenings in the first season of 13 episodes in the Aile (Family) series, and the team went on vacation with the comfort of having a very successful process.
The most important reasons behind the success of the series are; It is shown that the script is very well written, the names that will portray the roles are chosen with very appropriate choices, and of course the whole team believes in the project and puts a lot of effort into it.
Serenay Sarıkaya returned to the television screen after 8 years with the psychologist character named Devin. Her fans, who have not seen the actress in television projects since the Medcezir project, were also very pleased with the 13-episode performance.
Especially with the harmony of Kıvanç Tatlıtuğ and Serenay Sarıkaya, which was very successful and accepted by everyone, the lead couple of the Aile series did not fall off the agenda of social media.
Serenay Sarıkaya said, "Our series is over. We had a good season, everything was fine. We had a good set. We'll give it a season break. We will start again in September for the second season," and announced that they took a 3-month break.
After Serenay Sarıkaya said goodbye to the Aile series for now, it was eagerly awaited whether she would do a vacation or a job. After a short rest, the actress will be in front of the camera for a new series.
The actress said, "I'm going to do a digital business, a drama. There are many things that are not clear," she said. Explaining that she could not participate in the preparation process of her new project because of the Aile series, the actress said that she did this so that her head would not be split.
Information about Serenay Sarıkaya's new project was also reflected in the press. The new series Kimler Geldi Kimler Geçti (Who Came, Who Passed), prepared by Bambini Film, which carries out the digital works of Ay Yapım, will consist of 8 episodes.
Metin Akdülger, Ahmet Rıfat Şungar and Hakan Kurtaş are among the co-stars of the famous actress, whom we will watch with the character of lawyer Leyla in the law office.
New additions will be made to the cast of the series, and when the preliminary preparations are completed, the shooting will begin.
Bertan Başaran will be the director of the Netflix series, Kimler Geldi Kimler Geçti, written by Ece Yörenç.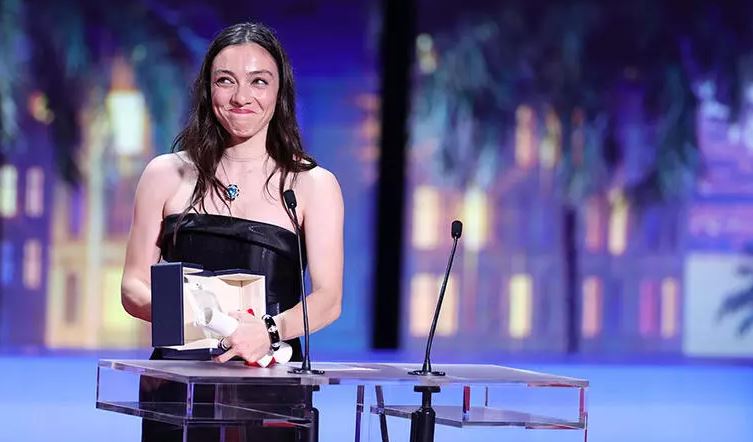 Merve Dizdar, who won the 'best actress' award at the Cannes Film Festival, also takes the stage with Serenay Sarıkaya in Alice Musical for a long time. Sarıkaya expressed that Merve Dizdar made them very proud on the night when Alice Musical was staged for the last time:
"Merve Dizdar gave us something extraordinary on stage. It was a very strange thing, the whole hall rioted. We are very proud. I was on the set when I heard the news, the whole set stood up and applauded. We were very proud, of course we were all very happy."