Yasak Elma, Fox TV's series by Med Yapım, is getting ready to meet the audience with its 131st episode, where intrigues are at the top and bombing news follows each other. Yasak Elma, which attracted great interest from the audience, became one of the indispensables of Monday evenings with its effective ratings and became the second most watched TV series.
Ender, who was beaten by Yıldız and Doğan, is determined to make them pay the price by uniting with their biggest enemy Çağatay. Thus, she will both be able to take the pain out of Doğan's marriage to Yıldız and, together with Çağatay's shares, she will gain the upper hand against Doğan and Yıldız in the company.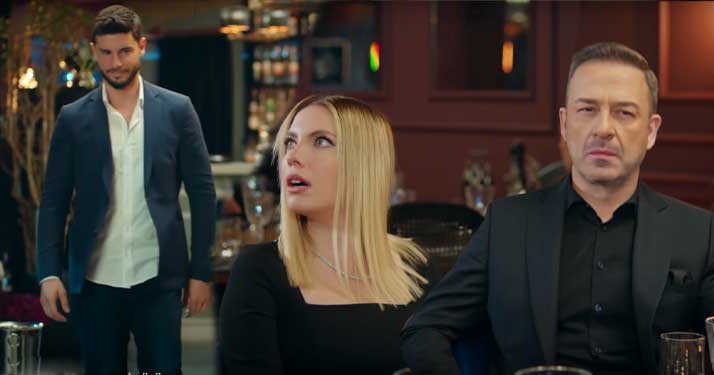 Çağatay, who does not love Doğan as much as his sin, accepts this unexpected offer from Ender. Ender, who meets Yıldız and Doğan at dinner, introduces them to her great love, Çağatay. Moreover, they were supposedly engaged. This situation annoys Yıldız and Doğan. But Kumru is pregnant with Çağatay and she hides it from everyone.
Ender met Sami Bey's son in the last episode, but did not talk about her partnership with his father. Now she has to make a new plan against Doğan together with Çağatay. Let's see how Yıldız and Doğan, who are unaware of the situation, will respond to this move. Of course, what will Kumru do when she hears that Ender and Çağatay are engaged? We will look for answers to these questions together on Monday.
In Yasak Elma, the screenwriters manage to produce new stories that will attract the attention of the audience every time. This keeps the audience's interest and excitement alive. In the series starring Eda Ece, Şevval Sam, Biran Damla Yılmaz, Berk Oktay and Murat Aygen, an exciting period awaits the audience, which will extend to the 6th season with the new character.