One of the productions of Kanal D, whose new episode is eagerly awaited, is the Yargı (Judgment) series.
Yargı became a series that almost locked the audience on the screen with every episode aired last season. The popular TV series starring Kaan Urgancıoğlu and Pınar Deniz will be on the screen soon. The promotion from the new season surprised the audience.
In the first season of the series, Yargı, which offers a story beyond expectations, the excitement will increase gradually with the introduction that came before the September season.
Ceylin's nervous breakdown and what she said when she was questioned by Eren Commissioner made the series even more mysterious!
At the end of the season, Eren took Ceylin, who was astonished and shocked, who escaped to her office in a bloody state with her hands in handcuffs, first to the Forensic Medicine and then to the Police Department. While Eren is seen to be very upset, nervous and angry, in the interrogation room, "Why did you kill Ilgaz Kaya?" The question shocked everyone.
Throughout the summer, the answer to the question of how Ceylin got to this point and why she killed someone she loved so much was sought. Eren's words "I carried the body bag with my hands" shocked when Ceylin had a nervous breakdown upon the words of Ilgaz's death and did not believe it.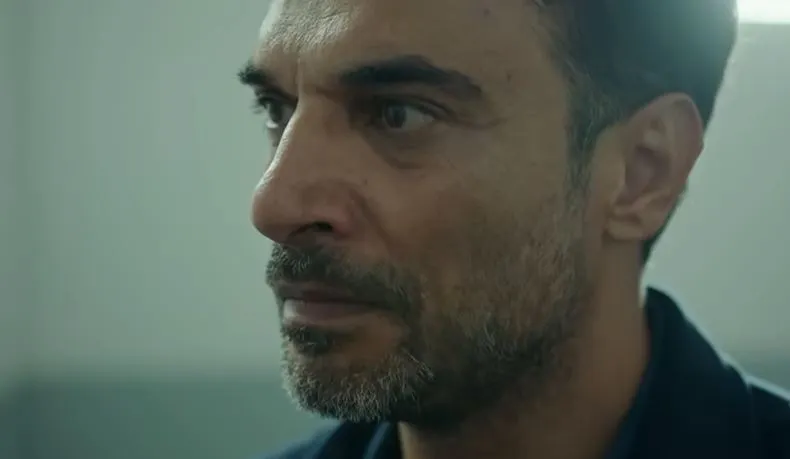 Ceylin's "Ilgaz can't be dead! The audience became even more curious after the words "I killed someone else". In the meantime, showing the evidence bag in Eren's hand, the words "He was holding on tight" to Ceylin also showed that Ilgaz took the necklace from Ceylin's neck before he died.
At that moment, Eren focused on the mark on Ceylin's neck. It is understood by those who watch those scenes carefully that the big clue is hidden here. We will follow the secret in the necklace in the following sections. However, the necklace detail in Pınar Deniz's Instagram page was also remarkable.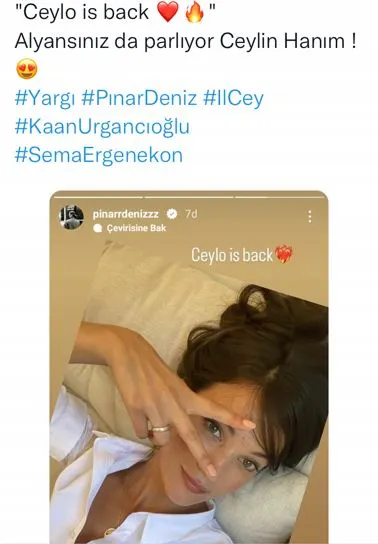 The post she made from the set with the note "Ceylo is back" was also published on the official website of the series. In the post, Ceylin's wedding ring was emphasized, but the necklace visible from the collar of her shirt was the necklace Eren was holding in her hand.
It is understood with this photo that we will return to the days before the murder incident in the first episodes of the series. More importantly, Ceylin will continue to wear this necklace until the day of the murder. Let's see where the story will go with the necklace. We will watch and see…