Murat Ünalmış will return to the television screen after a long break. The actor, who gave a very successful performance in Bir Zamanlar Çukurova (Once Upon a Time in Çukurova), left the story at the end of 3 seasons.
The actor, who was recently taken to rest, went back to the set for the TV series Gülcemal. Melis Sezen will be the leading partner of the famous actress in the series, which is expected to be broadcast on the Fox TV screen very soon.
Sezen has not been on the screen for a while, and in the previous 2 seasons, her success in the TV series "Sadakatsiz" (Unfaithfull) was talked about a lot.
In the story of the Gülcemal series, Murat Ünalmış will appear again with a tough male character. It would not be surprising if the actor, who showed a very strong character presentation as Demir in the TV series Bir Zamanlar Çukurova, put forward a similar performance.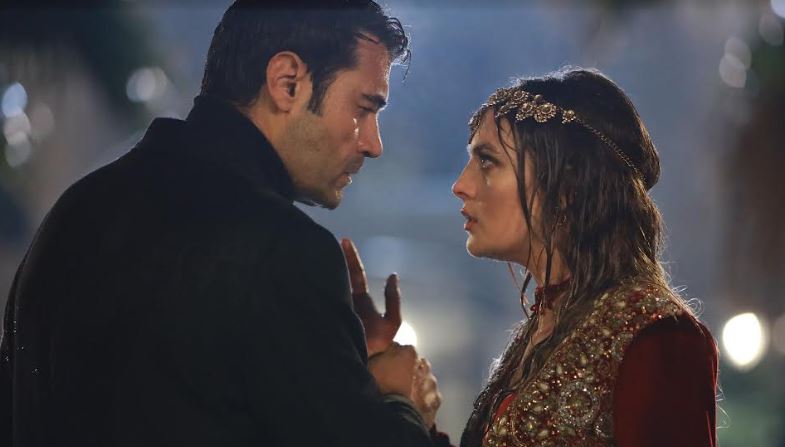 Murat Ünalmış will once again reveal the character of Demir in Bir Zamanlar Çukurova with his tough, determined, brutal and hunter image, this time with the Gülcemal series. It is also known that the actor likes to act in such strong male roles.
The highly anticipated debut of Gülcemal met with the audience. The story of the series is also very interesting. It is about the love of Gülcemal (Murat Ünalmış), whom his mother abandoned when he was a child, and turned into a dark monster, and the beautiful Deva (Melis Sezen), which started with hatred and gradually drifted into the whirlpool of fire, passion and storm.
In Gülcemal's war with his mother, will the unexpected love or the grudge he has harbored for years prevail? Will Gülcemal turn from a vicious hunter into an open hunt on this road full of costs?
In the trailer of the series, the expressions "I am Gülcemal, I came to burn this city" draws attention. For Murat Ünalmış fans, you will watch a story that will have a lot of traffic.
The Gülcemal series seems to impress the audience as a story between love and revenge.