Kanal D's popular TV series Camdaki Kız (The Girl in the Glass) is coming to the screen with its second season. The series, starring Burcu Biricik and Feyyaz Şerifoğlu, and scripted from a real life story in Gülseren Budaıcıoğlu's book of the same name, is followed with interest. The popular production of Thursday evenings is still on the screen, although many series make the season finale.
The Camdaki Kız series is a remarkable production with its cast. The experienced and master actors of the series signed by OGM Pictures are the most talked about names of the production, which continues to lock the audience on the screen every episode. The team, which was very tired during the season, had taken the producer company on vacation a while ago.
Last week, the actors went to Cyprus for a 3-day vacation. The actors, including Burcu Biricik, Nur Sürer, Cihangir Ceyhan, Enis Arıkan, Feyyaz Şerifoğlu, Selma Ergeç, Nihal Menzil and Tamer Levent, returned to the set after a fun few days.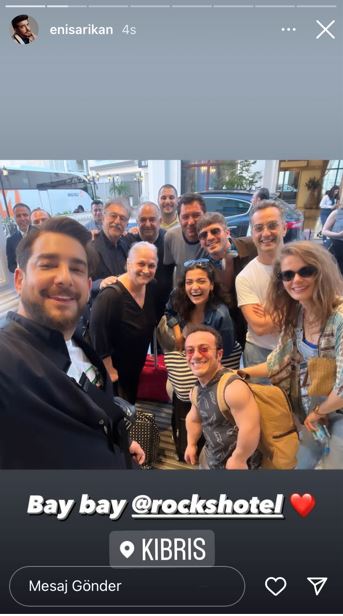 Enis Arıkan shared a lot of videos and photos from his Cyprus holiday and reported to his followers day by day on his Instagram page!
The team's vacation gave the impression that the season finale was being shot. However, the actors who returned to Istanbul after a few days of vacation shared photos from the set the next day, revealing that the season finale was still not filmed!
Despite the fact that we have arrived in the middle of June, it is not difficult to guess that the shooting of the series has not finished and the whole team working in front of and behind the camera has been tired for months. In the period when the season finales came to the screen one by one, the fact that the filming of The Camdaki Kız was still going on, also created a compelling situation…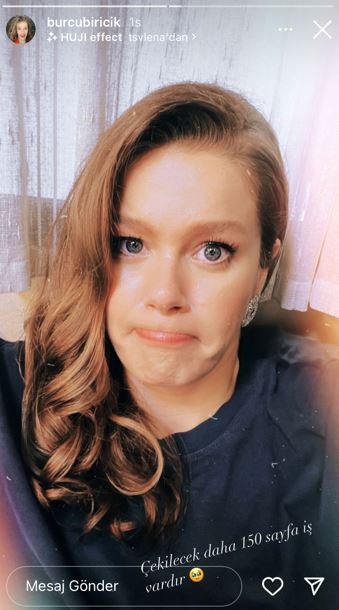 Burcu Biricik reveals that they had difficulties in the shooting of the season finale with a post she made! Judging by the facial expression and message of the actress, she is now very tired and waiting for the shooting to end as soon as possible for the holiday!
The post that Biricik published with the note "There are 150 more pages of work to shoot" in her message is above. The actress, who has been on the set since last August and has a high responsibility because she is in the lead role, was looking forward to the summer vacation as soon as possible.