Eşkıya Dünyaya Hükümdar Olmaz series, which was broadcast on the ATV screen and did a successful job for 6 seasons, was unfortunately canceled due to the crisis in the 7th season. When it was understood that the series would not be filmed anymore, the actors started to deal with new projects.
It turned out that Emir Benderlioğlu, who played the character of Behzat in the series, agreed with the Barbaroslar series. Benderlioğlu, born in 1979, will take part in the team of TRT1 with the character of Piri Reis.
The show, which airs on Thursday evenings, has good ratings. The series, which is expected to win first place due to its preparation with a huge budget, unfortunately lags behind the Camdaki Kız… 9 new characters had joined the story the previous week in order for the Barbaroslar series to come to the fore. Cemre Gümeli was also among the newcomers.
The character of Piri Reis, who is expected to have an important place in the story of the series, will soon meet with the audience in the story.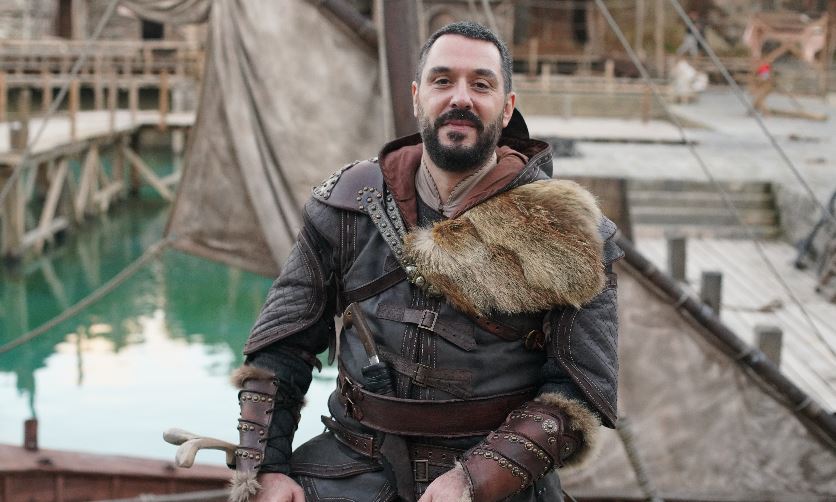 Benderlioğlu, the successful actor who will give life to Piri Reis, one of the most important scientists of his time in the field of maritime and the shining star of Turkish maritime history, will be on the screen as of the 12th episode.
Barbaroslar: Akdeniz' in Kılıcı tells the adventure of İshak, Oruç, Hızır and İlyas, the four sons of Sipahi Yakup Ağa, who came out of Lesvos and emerged as the conquerors of the seas and turned into Barbaros brothers.
The cast of the TV series Barbaroslar: Akdeniz' in Kılıcı consists of the following names: Engin Altan Düzyatan, Ulaş Tuna Astepe, Yiğit Özşener, Pelin Akil, Bahadır Yenişehirlioğlu, Cemre Gümeli, Yetkin Dikinciler, Okan Şenozan, İsmail Filiz, Caner Topçu, Aytek Şayan, Gonca Cilasun, Burcu Gül Kazbek, Tolga İskit, Doruk Nalbantoğlu, Murat Göçmez, Gökhan Gencebay, Batuhan Bayar, Ümit Çırak and Devrim Evin."
'Barbaroslar: Akdeniz' in Kılıcı' is on TRT 1 screens every Thursday at 20:00.