Famous actor Kaan Yıldırım made a name for himself with a successful performance during the two-season journey of the TV series "Hekimoğlu" broadcast on Kanal D. The new project of the actor was the Mevlana series with a huge budget, which he was preparing to shoot for TRT's digital channel TRT 1.
The series, produced by Kale Film, is being shot in Konya. For the series, a magnificent set was set up in the city with a high budget. The shooting of the series continues at full speed. Kaan Yıldırım will appear in front of the audience with a very different image this time in Mevlana, directed by Can Ulkay.
Kaan Yıldırım is also on the agenda from time to time with the posts he makes on his Instagram account, which has 1 million followers.
In his last post, Kaan Yıldırım shared a photo where his feet were cut off from the ground, as if he had a basketball hoop in front of him, and wrote the words "Live the moment for the moment", which means "live in the moment", and tagged the famous basketball player Michael Jordan.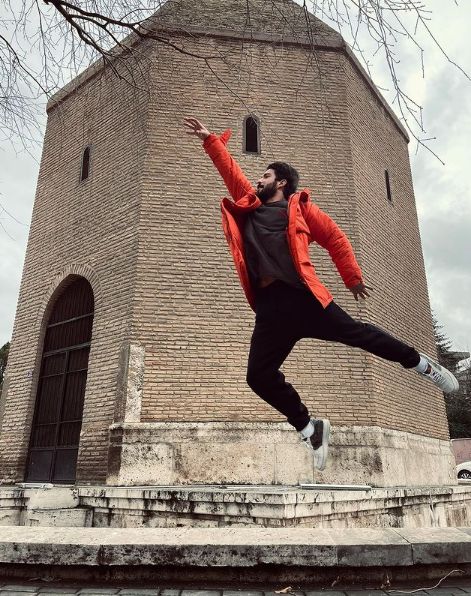 Comments on Kaan Yıldırım's post were made by his followers, such as "Handsome mashallah even when the man is flying" and "Life is short, keep flying".
Kaan Yıldırım also shared a photo he took while loving stray dogs on his Instagram account. The photo of the actor received thousands of likes in a short time. Especially the animal-loving fans of the actor made hundreds of comments on the photo.