ÇağatayUlusoy, HazarErgüçlü, AyçaAyşinTuran and OkanYalabık lead the series.
The series is shown in 190 countries.
Netflix's first Turkish series, The Protector, was approved for the third and fourth seasons.
New players will join the new season.
EnginÖztürk, BoranKuzum, SaygınSoysal and BurçinTerzioğlu are the new members of the series.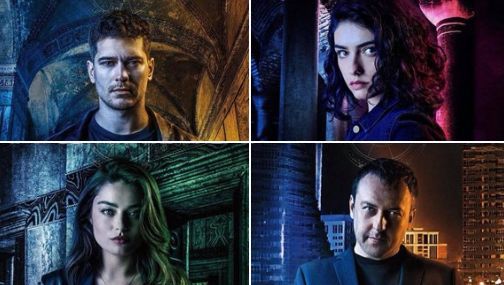 The new seasons are scheduled for publication in 2020.
Kelly Luegenbiehl, Vice President of Netflix International Productions, said:
"We are excited to have another season with a very talented cast and production team. The Protector the focus of the story in Istanbul, including fantastic elements such as love, action, comedy and adventure as well as the themes we are accustomed to from Turkish dramas, we believe that our viewers have witnessed the success of Turkish productions all over the world and will bring this story to the audience. We are delighted to be here. "