The set had to be interrupted due to the coronavirus cases on the set of the TV series called Kanunsuz Topraklar broadcast on Fox TV.
In the next week's broadcast program broadcast on Fox TV, it was shared that the 13th new episode of the Kanunsuz Topraklar series will be broadcast on Wednesday evening. However, in the announcement published on social media from the producer company Gold Film, it was shared that the series would not be on the screen.
The following statements were included in the statement: "Unfortunately, we will not be bringing you the new episode of our Kanunsuz Topraklar series this week due to health problems. See you again every Wednesday after a short break…"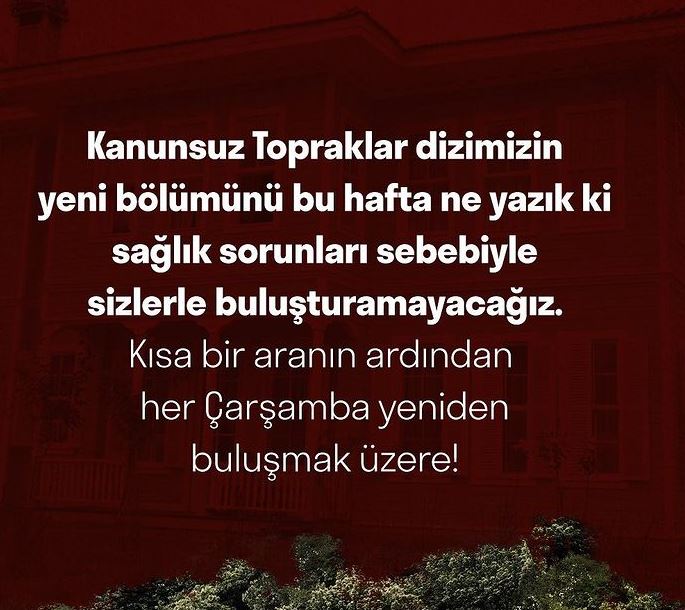 It was revealed that 3 names were caught in the series, in which Uğur Güneş and Esra Bilgiç took the lead roles. It was announced that Başak Parlak was caught in the corona as well as Doğaç Yıldız. However, Hazar Motan also joined these names. Hazar Motan, who was born in Ankara in 1990, plays the character of Fındık Hatçe in the series.