Uğur Güneş last appeared on the screens with Fox TV's Kanunsuz Topraklar (Lawless Lands) series. The beloved actor was very popular with the character of Yılmaz, played in the TV series Bir Zamanlar Çukurova (Once Upon a Time in Çukurova).
However, after his sudden departure from the series, he also upset the audience. The next season, Güneş, who came to the screen with the series of Fox TV, played the leading role with Esra Bilgiç in this series.
The series was highly appreciated by the audience. There was a long preparation process for the project, which was screened as a period series. Esra Bilgiç and Uğur Güneş trained in horse riding, worked hard for their roles and were admired for their acting. However, the series, which could not get the expected ratings, unfortunately made an early finale.
Fans who want to see Uğur Güneş on the screen in the new season received the good news from him a short time ago! The actor announced that he will be on the screen with a new series in the season after some allegations. Although he did not want to give too many details, he confirmed the allegations by saying that he was preparing to return again.
The actor, who recently came to the fore by receiving the 'Best Actor' award at the Leader Brand Awards ceremony, stated that he will return to the screen with the statement he made after this ceremony.
Uğur Güneş said, "Summer is going well. I will start working. There is a new project, I will not give the name. I'll start shooting. A series project, I can't talk about the character," he said, delighting his fans by stating that he will act in a series soon.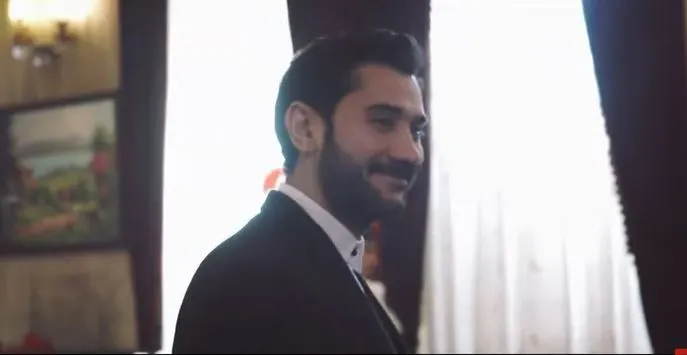 Uğur Güneş, who has been in TV series since 2013, is on the screen almost every season. The fans of Uğur Güneş, who won acclaim for his successful acting, have already started to welcome the news of the new series with joy! In the meantime, it was talked about that Uğur Güneş would take a role in a TV series called Koridor a while ago.
Uğur Güneş, who appeared on the screen as a miner in his latest TV series, Kanunsuz Topraklar, is said to be giving life to a doctor this time. The actor confirmed the news of the series, but did not go into too much detail to avoid giving tips.