Famous actress Demet Özdemir takes the lead role in the highly anticipated movie Dünyayla Benim Aramda (Between the World and Me), which is among the domestic projects of Disney Plus. The fans of the famous actress, who shared the same set with Buğra Gülsoy and Hafsanur Sancaktutan, are also very curious about this series.
The actress, who spent two successful seasons with her drama performance in the TV series Doğduğun Ev Kaderindir (Your Home Your Destiny), has now returned to romantic comedy. Demet Özdemir, who will appear in front of her fans with an entertaining story, as in the movie Love Tactics, also announced the surprise that everyone is eagerly waiting for.
Dünyayla Benim Aramda (Between the World and Me) series will begin airing on Disney Plus very soon. Demet Özdemir said, "There is very little time left. I can't give an exact date. But it was a really enjoyable process. I can say that there is very little left."
The story of the series Dünyayla Benim Aramda is actually based on a questioning of love between two lovers. First, her character tests the love of her lover, Tolga, by putting another woman in the middle. The trailers of the series, which will attract attention with its entertaining story, are also expected to be released very soon.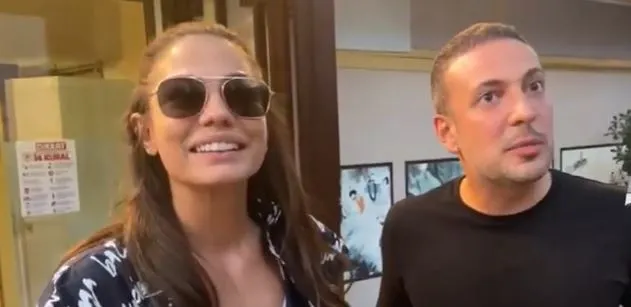 Demet Özdemir also made a statement on this subject and said, "When the promotion returns soon, the date will be announced in a short time."
These words of Demet Özdemir mean that Disney Plus will soon share a trailer for the Dünyayla Benim Aramda project and announce the release date. With this good news, Demet Özdemir fans started to wait for the trailer with excitement.
Since not much information has leaked from the set of the series, I would like to state that the element of curiosity is at the top and the trailers of the series are expected to attract great attention.
The trailers were also very effective in Engin Akyürek's first domestic project of Disney Plus, named Escape, and the series was broadcast with great success.