The eye drops of Pars, one of the most popular characters in the Kanal D series Yargı, which is considered one of the most successful works of this season, have been the subject of discussion on social media. In fact, very interesting claims were made. Finally, the truth about the eye drops came out.
Pars, the prosecutor of the Yargı, who carries a conscientious heart under his harsh appearance and does not shy away from justice, has officially turned into a phenomenon. Pars' lines are shared everywhere, social media accounts specific to the character are opened. The success in acting of Mehmet Yılmaz Ak, who gave life to Pars, and the successful lines written by screenwriter Sema Ergenekon have the biggest share in this success.
Now it has come to such a point that Pars has become the most loved and spoken character of the Yargı series. Pars's natural lines and behaviors brought the character to the top. A very remarkable detail about Pars has been the subject of discussion for a long time, especially in the comments on social media.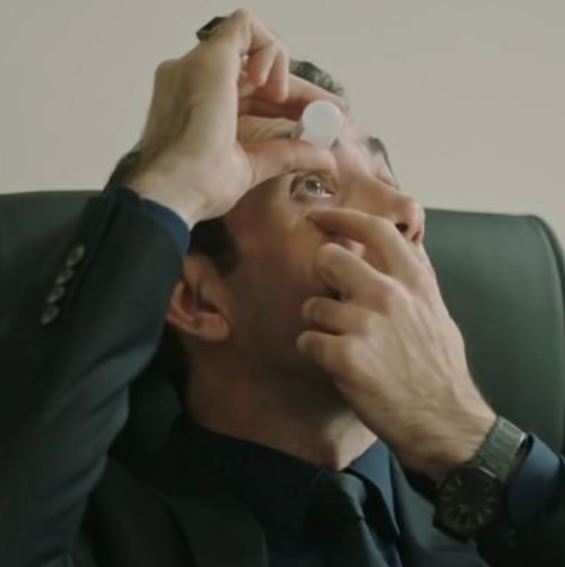 This detail was the eye drop scene we saw in almost every episode. The repetition of the scene of dripping eye drops, which is an extremely natural situation, was strange to the audience and caused many claims to be made.
The most important of these claims was that Pars was a cocaine user. In the comments they made, some viewers stated that the eyes of those who used cocaine were very dry, and that Pars constantly dripped drops in his eyes, indicating that he had cocaine.
However, the truth emerged in an interview with Mehmet Yılmaz Ak. In her answer to a question in an interview with Ak, she also explained the secret of eye drops and said: "Sema Ergenekon writes really beautiful words. For example, while playing Pars, this man is constantly working, looking at the screen, and I like to add something human to my character… Our face may itch, something may happen to our eyes. Sema said, of course, she is following this and we should write a story about it. He just filled it up. Since Pars cannot sleep at night, she has dry eyes and needs to use eye drops."
Thus, it was revealed that the secret behind Pars' eye drops is not about using cocaine but about working hard.