Kara Tahta (Blackboard) series signed by ÜS Production started to be broadcast on TRT1 screens on March 30, 2022 with its first episode.
The drama series, directed by Ender Mıhlar, written by Erkan Birgören and Tuna Görgün, and starring Furkan Andıç and Miray Daner, continues in the summer season.
When the series first started, it was a matter of curiosity, especially with the partnership of Furkan Andıç and Miray Daner. Although it attracted attention with its promotions, Kara Tahta (Blackboard) could not reach the ratings that the channel expected from the first day.
However, it was decided to continue the series in the summer season, and this was good news for those who followed Kara Tahta, who got another chance.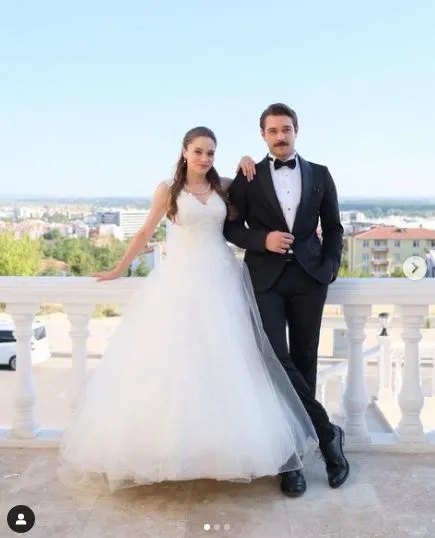 Furkan Andıç and Miray Daner duo, who gave life to two characters in love, named "Atlas" and "Irmak" in the series, wore a wedding dress and groom suit.
Furkan Andıç published the couple's photos on his Instagram account; Below the photo frames that include the actor, director Ender Mıhlar; He dropped the 'flying bride and possessive director's grip' note.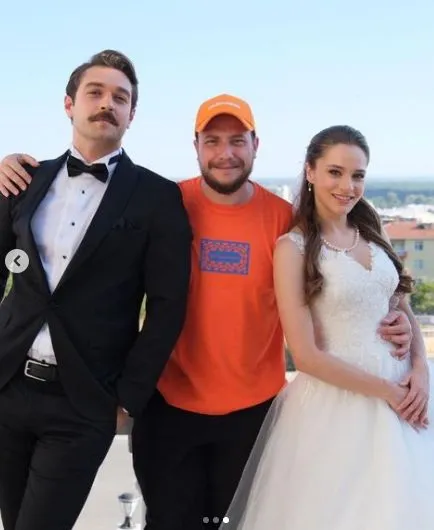 Fans, who liked the couple very well, showered the photos with likes and comments in a short time. The Kara Tahta series will be on the screen throughout the summer unless TRT makes a sudden decision.
Whether the series will continue in the season or not will be decided according to the ratings.