The series Adım Farah (My name is Farah) attracts large audiences not only in our country, but also in all the principles that Engin Akyürek and Demet Özdemir admire.
The series, which seems to be the most important project of Fox TV in 2023, should be reminded that although the ratings are good, the expectations are higher.
Let's say that after the big break in the story of the series from the 5th episode, Adım Farah has the potential to get much higher ratings.
Because in the story of the series, an emotional rapprochement begins between Farah and Tahir, and millions of people are very curious about how this side of the story will progress.
With the new episode of the "Adım Farah" series, you will be faced with a situation where the refugee issue and the difficulties people experience are presented to the audience as a sub-message.
It is known that there are millions of people who came to Turkey illegally in recent years, but the exact number is not clear. In addition to countries such as Syria, Afghanistan and Pakistan, there are also people from countries in Africa.
These people who are illegal in Turkey have a fear of being deported at any moment. Here you will find the traces of this fear in the 5th new episode of the Adım Farah series.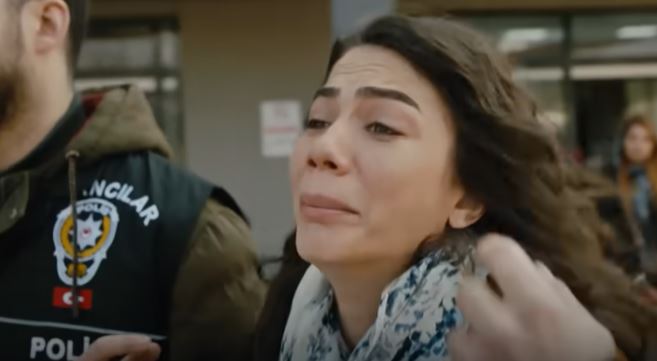 Fans of the series will feel more deeply the relentless struggle of a refugee woman to save her son through the character of Farah.
There are so many refugees in real life who are in a similar situation and are ready to do anything for their children, so here is the movie Adım Farah, which moves forward by putting this fact in front of the society.
In the 5th new episode of the "Adım Farah" series, you will not only see the emotional rapprochement between Tahir and Farah and the first steps towards becoming a family, but you will also witness how difficult it is to be a refugee and stay a fugitive in a country.