On Sunday evenings, the audience witnesses the fierce struggles of the Teşkilat (Organization) and Yargı (Judgement) TV series in the new season. As two assertive and powerful productions, both with their stories and acting, they come to the audience with action and exciting episodes every week.
The Teşkilat series is watched with interest on TRT1 screens with its third season. After the separation of Çağlar Ertuğrul, he was remembered for concerns that he would lose ratings for a while, but with Murat Yıldırım's arrival as the new partner of Deniz Baysal Yurtçu, the series continues to expand its claim in the season.
The Teşkilat was in the first place as the most watched production of the day for a long time against Yargı, where it had a head-to-head fight in the ratings since the beginning of the season.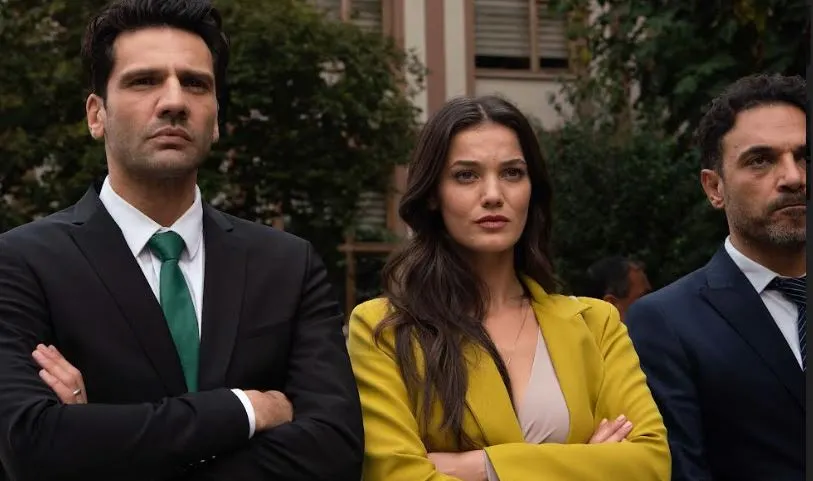 But the Yargı series had been keeping the first place for a few weeks by making an attack and changing this situation. In the Total group, the situation has changed in favor of The Teşkilat this week! While the Yargı still maintains the first place in the AB and ABC1 categories, it has lost to the Teşkilat in all people!
In the social media environment, Fox TV's Tozluyaka series did not lose the first place to anyone!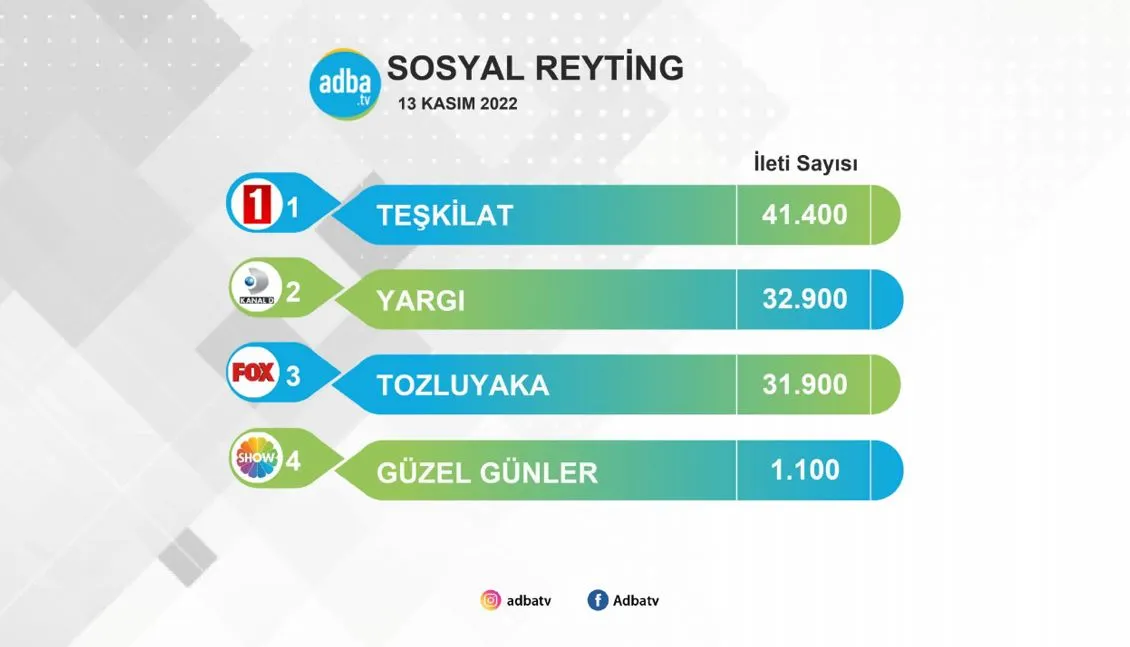 On the evening of November 13, this situation seems to have changed! Under the social rating title of Adba.t, the first serial of the day with the highest number of messages was Teşkilat!
The Teşkilat, which surpassed its closest rival Yargı with 41 thousand 400 messages, topped the list, where Tozluyaka fell to the third place!