Tuba Büyüküstün, who has a serious fan base not only in Turkey but all over the world, appeared before her fans with the Zeytin Ağacı (Olive Tree) series after a long time. Büyüküstün's return was magnificent. Because the Zeytin Ağacı, which was screened on Netflix, is rapidly increasing its success graph.
The Netflix series Zeytin Ağacı, which brought together Tuba Büyüküstün, Seda Bakan, Murat Boz, Rıza Kocaoğlu, Fırat Tanış, Boncuk Yılmaz, Füsun Demirel and Serkan Altunorak, attracted attention especially with its subject. The popular therapy method of recent years, the series about family constellation, drew the audience into it all of a sudden.
The series, which met with the audience on the Netflix screen on July 28, attracted great attention as soon as it was broadcast. The Zeytin Ağacı was so successful that it ranked second on Netflix's "Non-English Language Series" list with 31 million 200 thousand hours of viewing.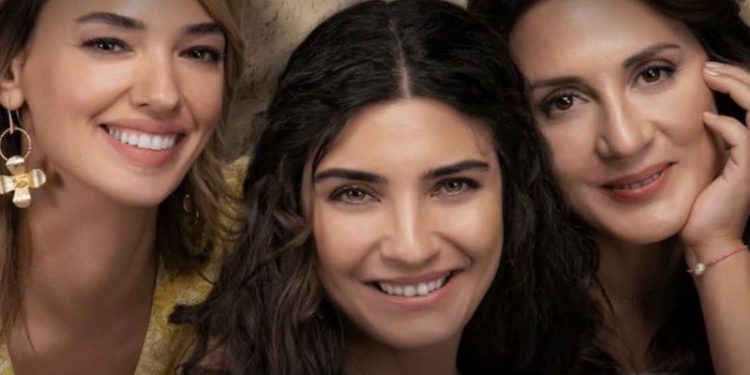 The Zeytin Ağacı series recently broke new ground. The Zeytin Ağacı series, consisting of eight episodes, managed to become the first Turkish series to enter the Netflix Top 10 list in the UK. No Turkish TV series had achieved this success before.
The subject of family alignment, which is an alternative treatment method in the Zeytin Ağacı series, attracted the attention of many viewers and caused them to find something of themselves. The subject of the series, whose psychological aspect is predominant, even managed to get ahead of the actors.
Zeyten Ağacı entered the most watched lists in many countries as soon as it was released. Zeytin Ağacı managed to be on the most watched list in the USA, Spain, Canada, Tanzania, Lebanon, Albania, Libya, Argentina, Chile, Peru, Mexico, Italy, Dominican Republic, El Salvador, Saudi Arabia and Palestine.