Senden Daha Güzel (More Beautiful than You) series continues to meet the audience on Fox TV on Tuesday evenings. Each new episode of the series has a large audience waiting with great curiosity. With the fact that Cemre Baysel and Burak Çelik are a very successful TV series couple and the story is loved, Senden Daha Güzel became one of the successful productions of the summer period.
After the finals of the series İçimizdeki Ateş, Sevmek Zamanı, Gizli Saklı, the final decisions for the TV series Seni Kalbime Sakladım and Ah Nerede, were upsetting to the audience. While the series finalizes one after the other in the summer period, Senden Daha Güzel continues on its way with sure steps.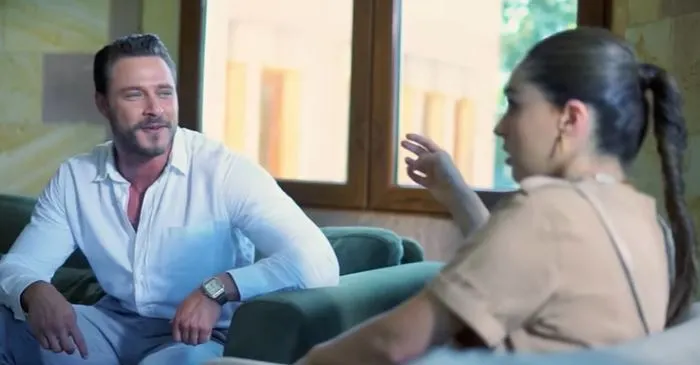 The reason why the series received good ratings is the high interest of the audience in the story and the duo of Cemre Baysel and Burak Çelik, who have been in the lead role since the very beginning.
The two young actors display a very successful harmony and energy on the set of the series. This situation is reflected in the scenes and causes the characters of Efsun and Emir to create great interactions on social media.
It was also a very effective promotion, with social media users talking about the series Senden Daha Güzel and the lead couple every day by tweeting thousands of tweets…
"Her defasında yüzümü güldürmeyi nasıl başarıyorsun?"😌#SendenDahaGüzel yeni bölüm fragmanı yayında.✨

Yeni bölüm salı #FOX'ta.📍 pic.twitter.com/jbyNs1OGn2

— Gold Film (@GoldYapim) August 6, 2022
Senden Daha Güzel is a production whose new episodes are eagerly awaited on Tuesday evenings and things are going well now.
New footage from behind the camera of the series was also shared. You can watch the details of what happened during the shooting of the 8th episode from these videos.
You can see from the behind-the-scenes footage how successful the Cemre Baysel and Burak Çelik duo worked, how well they got along on the set, and how intensely the team worked to develop the series.
The entertaining story of the series, Senden Daha Güzel, which Fox TV presented to the audience for the summer season and which impresses with its successful output, is followed with admiration not only in Turkey but also in many different regions abroad.