The Yargı (Judgment) series came to the screen with an exciting episode again on Sunday evening. In the 37th episode of the series, while searching for a clue about the corpses coming out of the well, very interesting results began to be reached! Those who tried to trap Ceylin were left empty-handed, but it was revealed in the new episode trailer that Ceylin will be kidnapped next week.
In addition to his acting performances, the Yargı series is also praised for its screenplay and story. It continues to amaze the audience every week with the most unpredictable developments! The name behind this success is screenwriter Sema Ergenekon…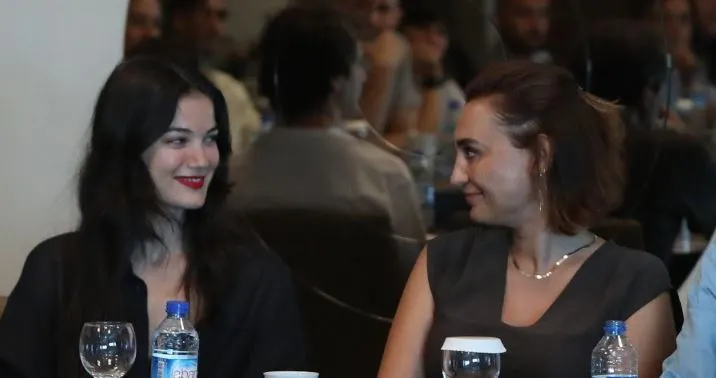 The series started the new season with very striking developments. We are currently watching what happened before Ceylin was arrested on suspicion of murdering Ilgaz 6 months later. Did Ceylin really kill Ilgaz, Ceylin, who thought she killed someone else, had a nervous breakdown when she heard that Ilgaz had died, but how did her fingerprints come out of the trash? Many questions will find answers in the future, but the series of Yargı continues with its story that compels the predictions.
Those who watched the 37th episode were in for a nice surprise. Many viewers notice the situation and share photos of this pleasant moment on social media. In the evening when Pars went to the tavern and drank sadly, Eren the commissioner sat at a table to follow him and watch. At the table right behind Eren, there was a woman sitting in a red jacket.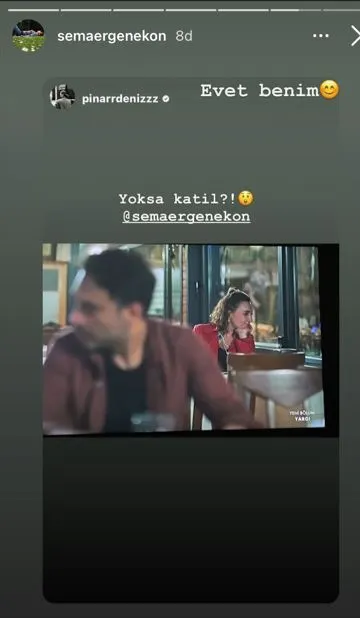 Attentive viewers realized that this person was the screenwriter of the series, Sema Ergenekon, and shared photos of that scene on social media.
Pınar Deniz also shared the stage and dropped a note that made Sema Ergenekon smile. "Or the murderer?" Sema Ergenekon's words "Yes, I am" to her post made the audience smile.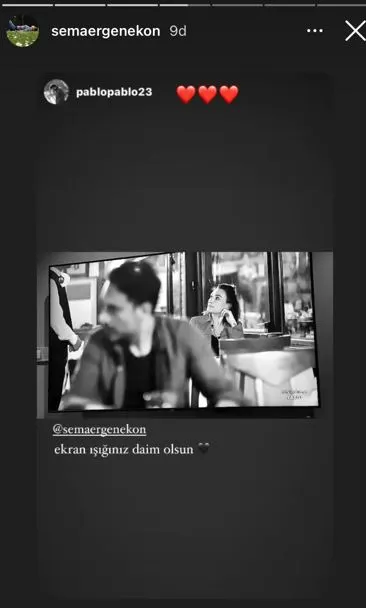 The director of the series, Ali Bilgin, also participated in these posts and called Sema Ergenekon with the note "Let your screen light always be".