Hande Erçel, who came to the screens with the romantic comedy-style Love Is In The Air series broadcast on Fox TV, is one of the most talked-about, popular actors of the young generation. With the last production he starred in, she has gradually increased her fan base and continues to do so.
The actress is on Instagram with a number of followers that many people will envy. She currently has 18.6 million followers. The number of fans of Hande Erçel is increasing day by day. Her followers follow not only because of her character in the series, but also with her daily life!
While Hande Erçel was criticized for her weight for a while, she got a completely different look with strict diet and exercise. In addition to the poses in fashion shoots, she also carries the designs of brands.
Growing her fan base with his style, the actress loves sportswear in her daily life but does not miss being stylish! Their followers also continue to make complimenting comments on their posts.
Let's take a look at her latest posts… First, she has a photo in its natural state without makeup. Below you can see the most natural state of the player who wears glasses in daily life… It is also obvious that there is no make-up on her face…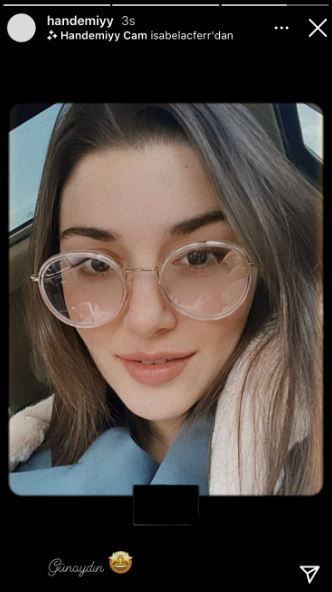 In another photo, the actress, who took advantage of the weekend snowfall, captured a sporty and stylish style with her white coat and hat. The actress, posing with her coffee in her hand, tagged the brand of which she was a face.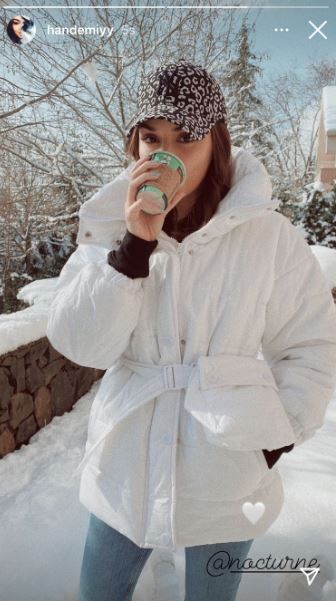 The actress seen in her caravan on the set of Love Is In The Air, here in another style. The stylish version of the actress with her jeans and short jacket is also appreciated …