With the summer season starting in June every year, brand new TV series are starting to appear on the screen. In addition to the colorful and entertaining productions, all of them, productions with a more romantic comedy or drama style compete with each other.
Some of the colorful stories in the summer period are starting to fall off the screen before we even see the beginning of the season. The series, whose ratings are very low and the interest of the audience is falling, make a final in a few episodes before September. Some serials are having more luck during the summer.
The summer period is a great advantage for TV series that do not have strong competitors against them. When the September season starts to open, the situation changes completely! During the summer months, the audience's follow-up process varies. In a period of more complacency, the ratings of the series are also low. Although there are normally less viewers, some TV series are at the top of certain lists, as the interest in television has decreased.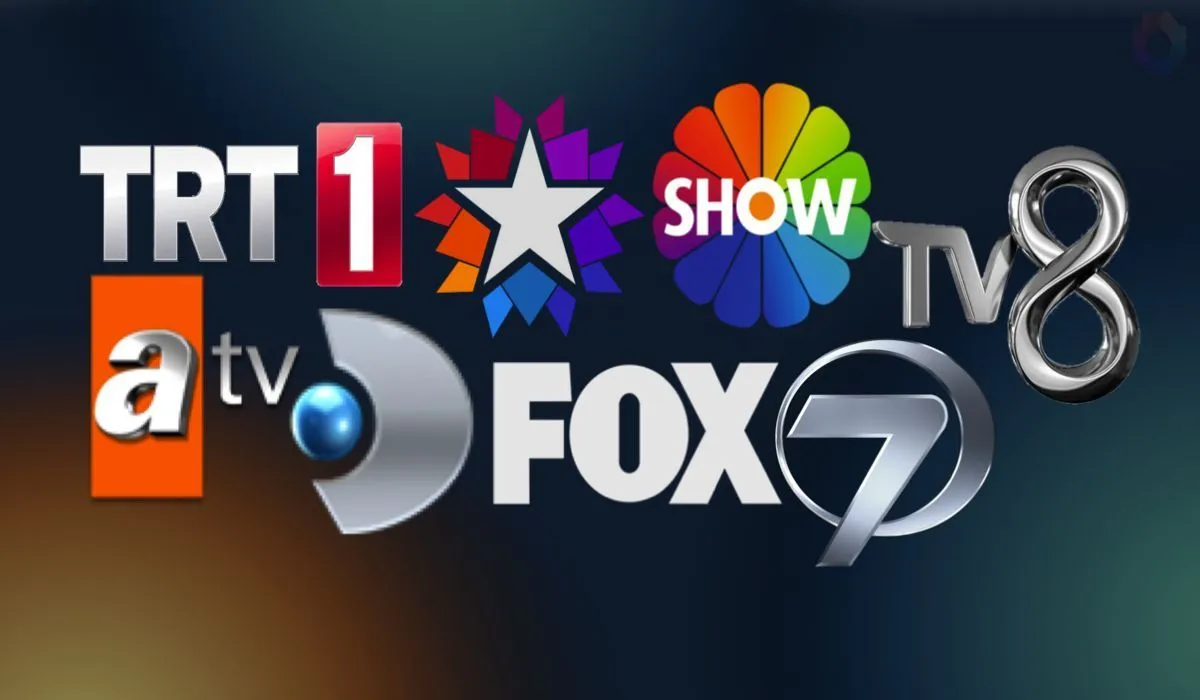 But with the arrival of September, people's tendency to watch television is increasing. All of them ambitious series are starting to come to the screen one by one. This situation is a big test for the series that transition from summer to September season. We entered a period where the first weeks were critical. The first weeks of September are very important for TV series that started in the summer.
In the coming weeks, the situations of the summer series, which have the chance to continue the season, will gradually emerge. With the low ratings, some series may say goodbye after a few weeks!
By the way, as we enter the critical week in the social media reports of the summer TV series, the situation is as follows… According to the research conducted by the social media measurement service Adba.tv, the ones that entered the top 10 of the most talked about productions of the screen during the week of 29 August-4 September are listed.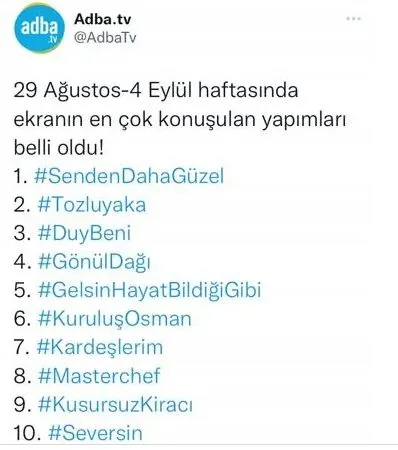 The series Senden Daha Güzel (More Beautiful than You), which attracted great attention in the summer season, is in the first place. It was decided to continue the series in the season. However, we will see the situation in competition with other series in the future.
In the second and third places, two youth TV series, Tozluyaka and Duy Beni (Hear Me), which feature events such as bullying and violence in high schools, come one after the other.
Let's see what the results of the TV series that attract attention in the summer season will be in the coming weeks!