There were visitors to the set of the TV series Gülümse Kaderine (Smile Destiny), which started on Wednesday evenings on Fox TV. After the first episode, the new episodes of the series, whose story is appreciated but whose ratings are not very good, are eagerly awaited. In addition to the remarkable lead performances of Bahar Şahin and Sude Zülal Güler, the fact that the story has a large cast also draws attention.
In addition to experienced names such as Mine Tugay, Ahu Sungur, Ertuğrul Postoğlu; Young names such as Doğan Bayraktar, Yalçın Hafızoğlu, Erkan Meriç, Aslı Sümen are also included in the story… Images from the set of the Smile Kaderine series, whose script was written by Burcu Över, were broadcast on Fox TV's program Behind the Camera.
It was stated that the shooting of the series was made in Istanbul, and it was remarkable that the set team got used to each other in a short time. Stating that everyone is doing well, the players pointed out the importance of the team getting together in a short time.
Ertuğrul Postoğlu plays the character of Kenan in the series and stated that experienced names and young actors have a good fusion. The Master Actress said, "Whether we have young friends or us old people… We all have a very good harmony. People help each other, they have very good relations with each other. It is fun and enjoyable," he said.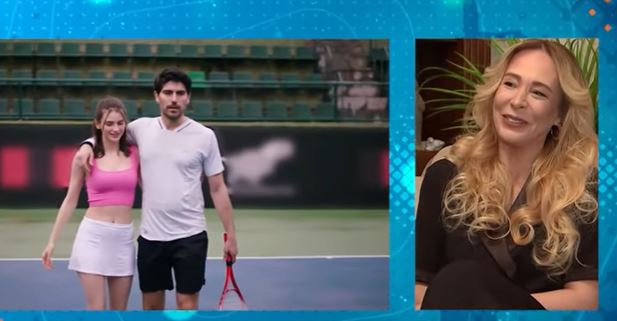 It turned out that Ahu Sungur, who plays the character of Gönül, is the funniest person in the team. While Sungur admitted that her teammates laughed at her a lot, she said that Aslı Sümer was the funniest name on the set for her. The actress said, "For me, the funniest of the team is Aslı Sümen. I laugh at her a lot, I have a lot of fun with her," she said.