The first trailer for the new season of Üç Kız Kardeş (Three Sisters) has been released… The popular TV series starts on Tuesday evening, September 13… Those who are eagerly waiting for the series on Kanal D, after watching the trailer, started to wonder if the character of Nesrin, played by İclal Aydın, will leave the story.
The first presentation of the new season of Üç Kız Kardeş, the most watched TV series of Kanal D, which came to the screen on Tuesday evenings, met with the audience. In the promotion, in which the empty house of the Kalender Family is seen through the eyes of Dönüş, Nesrin said, "Life is taking away everything it gives us one by one. Cry for separation now, but laugh again tomorrow" saying "Is your prose dying?" brought the question to mind. What awaits the audience in the new season has already been a matter of curiosity.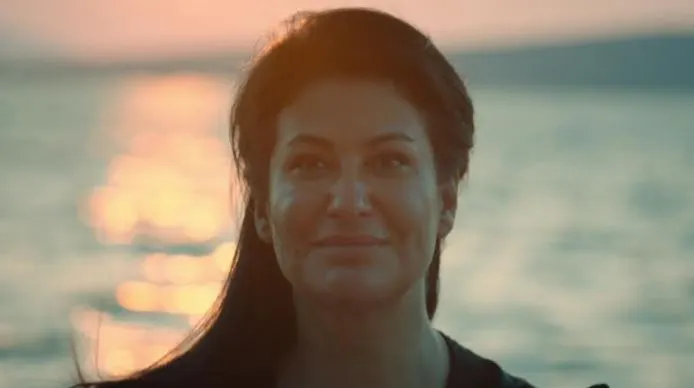 The actors in the series, produced by Süreç Film and produced by Ali Gündoğdu and İnci Gündoğdu, are as follows:
"Reha Özcan, İclal Aydın, Berker Güven, Özgü Kaya, Almila Ada, Melisa Berberoğlu, Veda Yurtsever, Tayfun Eraslan, Benian Dönmez, Nazlı Senem Ünal, Anıl Tetik, Yiğit Dikmen, Murat Çidamlı, Demircan Kaçel, Vural Şahanoğlu, Hakan Atalay, Emre Kıvılcım, Eren Ören, Ayça İnci, Güldestan Yüce."
Eda Teksöz sits in the director's chair of the series, which tells the story of the sisters Türkan, Dönüş and Derya, who are very connected to each other, while Sevgi Yılmaz, Nilüfer Özçelik and Ceylan Güleç write the screenplay.
Üç Kız Kardeş, the first episode of the new season, which tells the ties of family and fraternity and with its sincere and warm family story, is on Kanal D with its first episode on Tuesday, September 13 at 20.00.