Sümeyye Aydoğan, who plays the character of Melis in the TV series Duy Beni (Hear Me), which is broadcast on Star TV, has recently become one of the most talked about young actresses. Sümeyye Aydoğan started to become a well-known name in a short time as a result of the great acclaim of the series, as well as the character's attracting the attention of the audience.
Utku Çoşkun, who also played a role in the series Duy Beni and gave a very successful performance, was appreciated with the character Ozan he played. The actor, who increased the number of fans on social media and talked about his name frequently, had the opportunity to be recognized in a short time like his partner Sümeyye Aydoğan.
Sümeyye Aydoğan was born in 1997 and after experiencing some TV series, she joined the Duy Beni team. Utku Coşkun gave birth in 1996 and attracted attention with the TV series Hekimoğlu. Now, the characters of Ozan and Melisa gave the two young actors the most important opportunity of their lives.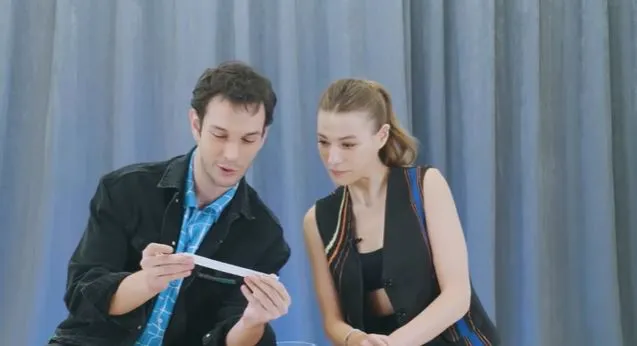 Two young names of Duy Beni, who found the opportunity to be recognized in a short time at the beginning of their careers, were guests on the youtube channel of the Onedio platform. Answering the questions from their fans, the duo attracted attention with their cheerful mood and good harmony.
The words of the duo, who explained that Taha Bora Elkoca was the funniest name on the set of the "Duy Beni" series, revealed that Sümeyye was the most direct name of the season and Rabia Soytürk was the person who ate the most on the set.
It is understood from the words of the duo that the most active name in the series Duy Beni is Gökçe Güneş, who plays the character of Ayşe.
Utku Coşkun and Sümeyye Aydoğan, who also admitted that they were the most talked about duo on the set of "Duy Beni", made them smile by stating that they said it themselves in order not to give anyone else's name.
Explaining that they could not forget the scene where Ozan and Melisa fought in the fifth episode of the series, the duo had the opportunity to show once again that they were in good harmony with each other. You can watch that footage from the video.